Streetsblog Chicago
Ald. William Hall (6th): The best way to reduce car dependency is make neighborhoods more walkable, profitable, and appealing
"If you want to see less car use, then make the proposition that it wouldn't make sense to leave my neighborhood."
1:53 PM CDT on October 3, 2023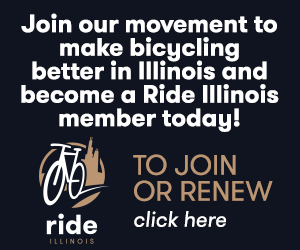 William Hall, alderperson of Chicago's Mid South Side 6th Ward, has a vested interest in the safety of the local streets, particularly around the Chatham neighborhood where he grew up and currently resides. The district also includes parts of the Greater Grand Crossing community. Hall took office last May, replacing three-term alder Roderick Sawyer, who stepped down from the position to run for mayor.
As a person who also grew up in Chatham, I learned how to walk, bicycle, take the CTA, and drive on the roadways of that neighborhood. Particularly on a bike, the various side streets gave me good routes to navigate to South Shore and Hyde Park. While the occasional (literal) speed bumps and uneven sidewalks were a fact of life, I learned how to steer around, an ability that became like a sixth sense.
Ald. Hall had a similar experience as a kid, pedaling around Nat "King" Cole Park, 361 E. 85th St. "We'd ride around the track four or five times," he told me.
Last month Hall was one of several bike-friendly alderpersons who joined new Major Brandon Johnson on the Active Transportation Alliance's Bike the Drive car-free ride on DuSable Lake Shore Drive. Other participating City Council members included alderpersons Daniel La Spata (1st), Timmy Knudsen (43rd), and Leni Manaa-Hoppenworth (48th).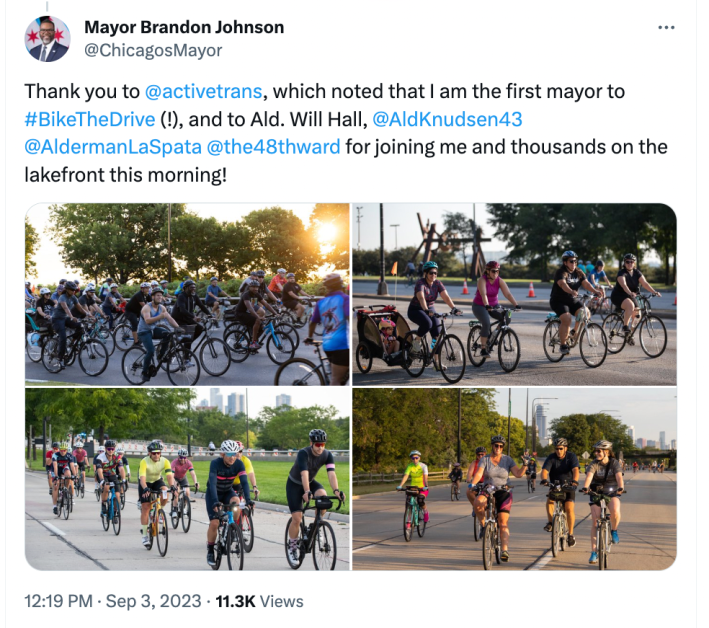 However, "There's a whole generation that doesn't care about bikes," Hall lamented to Streetsblog during a recent interview at City Hall. "When we were growing up, BMX, tricking out bikes in the hood, breaking down handlebars – that was a cultural thing!... Now you've exchanged ten-speeds for TikTok." He said that we need to preserve and expand South Side bike culture.
Likewise, Hall said he wants to see the the South Side become as safe and enjoyable to walk in as any other part of town. Here's a transcript of the interview, edited slightly for clarity.
James Porter: I understand you attended Bike The Drive, which I was privileged to cover and hang out at. What did you think of it?

William Hall: It showed how many potholes were in Lake Shore Drive [laughs], to be honest with you. No, It showed the beauty of the city. It was a beautiful morning and to be able to see it up close and personal… especially if you're a driver, you don't really get to see the scenery. Passengers, somewhat, but it was an opportunity to really see the city, still. It almost reminded me of the time President Obama's motorcade, in which we hit the drive, and it was just so still. It was just so calm. It gave me a different appreciation for the features of that ride - Buckingham (Fountain), the museum campuses. It made me appreciate Chicago more.

JP: I talked to a few people - they said that what they liked about Bike The Drive was the diversity of Chicago's people as well. It wasn't just slanted towards one section of the city.

WH: That was the fun part. It was a beautiful rainbow. I think that's what we're all witnessing – that biking, period, is bringing Chicago together, because of the environmental issues that we have, the congestion that we do have at certain hours of the day. It was a rainbow ride. I'm looking forward to doing it again next year.

JP: I have a friend from Wisconsin who visits here pretty often. He says that as many times as he's come to visit, he still hasn't gotten used to the potholes. DuSable Lake Shore Drive is a relatively smooth ride by comparison.

WH: That says a lot, right? [Laughs.] One of the benefits of NASCAR [The event was held this summer in Grant Park, despite opposition from many residents. -Ed] was that you saw an improved DuSable Lake Shore Drive, because you had to do that in order to have the race. It's improved, but its still DLSD. I don't care who the mayor has been, its always those sections that you just know [aren't very smooth]. The historic bridge on 47th St., where as a child we would ride and tell our dad "go faster, go faster, go faster," because they had that little dip that gave you that little rollercoaster jitter. That made DLSD fun for us as kids.
JP: How long have you been a resident of Chatham?

WH: 39 years, same block. For us, it was leave your bike outside, go in the house, grab some Kool Aid, sit on the porch. The sad part about it is that we don't see kids riding bikes anymore as a neighborhood activity. [Recently] I was dropping off something for a constituent that lived in the neighborhood. I saw four girls just riding bikes. Their father was cutting grass. I was like, this still does exist. It's very rare.
JP: One thing I've noticed as an adult… the idea of bike lanes seems to be a legit concept on the North Side, but the South Side hasn't really adapted to it yet.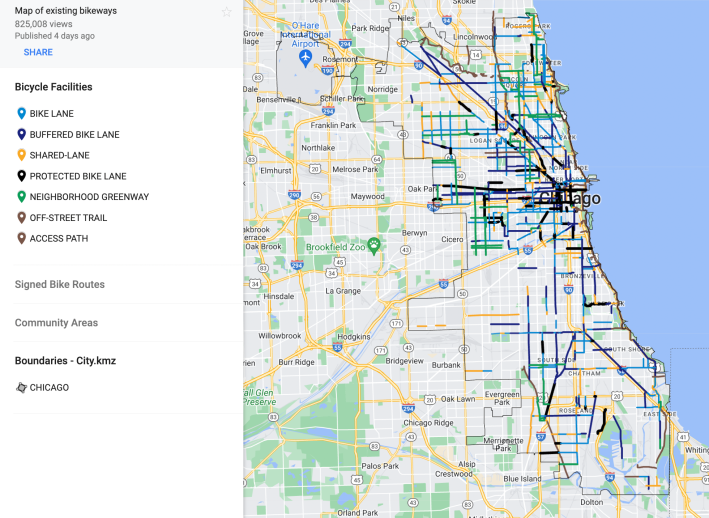 WH: You have to look at how the city was designed. The North Side was originally high-density. We fail to realize it was a place for a lot of migrants to live, and designed for downtown. It's almost like New York and DC. You don't need a car in DC. You don't need a car in New York. When we look at the city designs, we're maintaining 200 years of roadmaps.
The South Side and communities on the West Side were designed for that. They were designed for you to get off the expressway, having worked at the post office. They were designed for you to drive in and leave out, whereas the privilege to live downtown, and the privilege to live near those Near North neighborhoods, again, same thing – high density. Until we got into the condo era, the need to drive never made sense; it was a walkable part of the city.
And it still is a walkable part, but its kind of hard to make the case to walk [a mile] from 84th and Wabash to 86th and Cottage Grove to get my clothes cleaned at Tailorite. Whereas downtown, its made for you to put those clothes in your satchel, ride your bike down the street, park your bike in front, and walk in with your laundry. Some of the disparities when it comes to bike lanes and bike usage is because its designed that way.
But we're seeing more and more neighborhoods adapt to the addition of Divvies [public bike-share cycles], and the walkable developments that we're seeing in other neighborhoods neighboring the 6th Ward are making a case now. You don't have to go everywhere with a car. We're beginning to see more conscious inner-city residents that want to do their fair share, as well as people who just want to lose weight, get healthy and get in shape.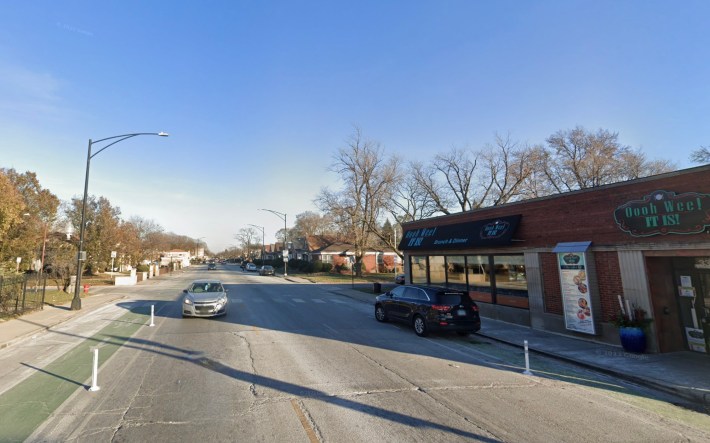 It takes a little bit of adapting to. I have a situation right now on 83rd [and Wabash] where the bike lane is a part of the design, the culture. If you have a popular restaurant, the argument is, "Hey! I don't care if it's one or two people that ride their bikes! We're parking cars in a bike lane!" Which makes it dangerous. (We're trying to make) neighborhoods bikeable. And walkable. You'll see more and more in the next four years.

JP: What do you think of the proposals for a less-car-centric DuSable Lake Shore Drive?

WH: You want to make neighborhoods walkable. You want to reduce congestion, make neighborhoods safe and profitable. Right now, the reason why there's such a high-traffic density from south to north… you don't see that much north-to-south traffic outside of normal hours where people are driving back home to the suburbs that work downtown.
If you want to see less car use, then make the proposition that it wouldn't make sense to leave my neighborhood. When I look at New York, you can hop on the train and go from [one part of Manhattan to the other], boom. Whereas in Chicago, you gotta ride, even on the train, 25-30 minutes just to get to the core of the business district. Fewer cars mean, okay, you take them off the road, you make neighborhoods more walkable, more profitable and safe.
People's desire to go downtown and get basic things happens in the neighborhood. We forget how significant that is. Car density is largely because there's nothing in the 'hood. Everybody's driving to get stuff that they need, or they're driving to see a better Chicago.
You've got neighborhoods that don't have parks that are appealing. You have schools that look like they're three steps away from juvenile detentions. People are running out of there. It's depressing. Make neighborhoods, again, more walkable, make them profitable, make them appealing and you will see more and more people say, "I don't want to go downtown, I want to walk down the street."
JP: What walking, bike or transit improvements do you want to make in your district?

WH: Number one, I need sidewalks to be better to walk. We have a lot of trip hazards. Imagine how hard it is to get to the corner… you have a whole different hazard with motorized wheelchairs. And in some instances, people being pushed in the middle of the streets. So in order for it to be a palatable situation with walking, let's make the sidewalks equitable. If it wasn't for People's Gas, tearing up so  many homes to replace the piping, one can only wonder how many sidewalks would have been done.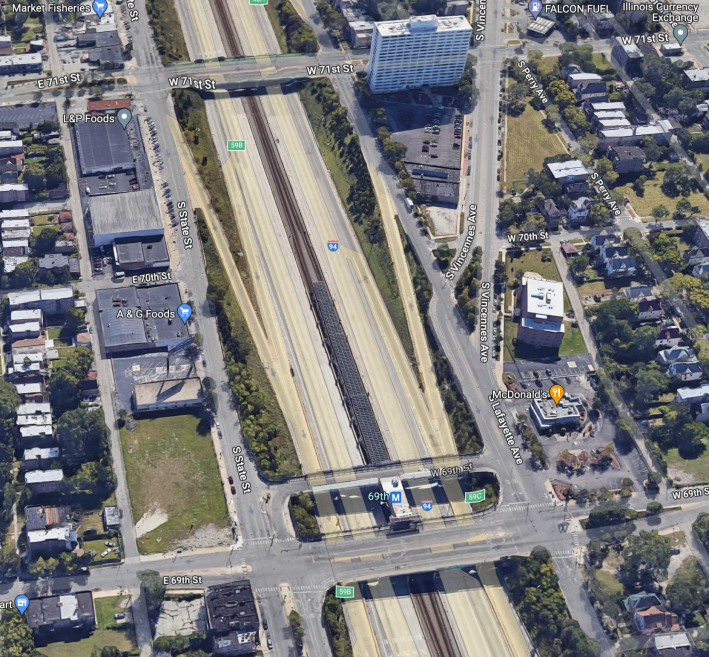 With biking, it's keeping the [bike lanes] painted. A lot of these surfaces are now beginning to [fade]; it's not visible that it is a bike lane. I'm going to make sure that we get our fair share of concrete support for the bike lanes. With transit, expand [the 69th Street] Red Line station to 71st so you have two entrances.
Did you appreciate this post? Please consider making a tax-deductible donation.
Stay in touch
Sign up for our free newsletter