Driving
Driver who ran stop sign fatally struck James R. Thompson, 26, in West Loop, fled
8:23 PM CDT on March 30, 2023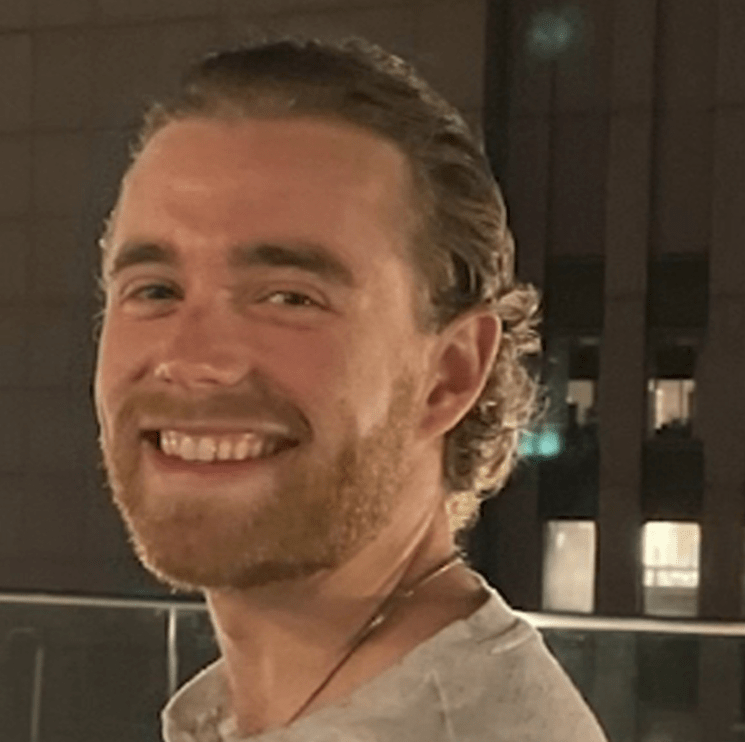 Drivers blowing stop signs in commonplace is Chicago, and tragically early Saturday morning in the West Loop a motorist's decision to do so robbed James Richard Thompson, 26, of his life.
According to the crash report, on Saturday, March 25, at 1:06 a.m, Thompson was crossing the east leg of the intersection of  Washington Boulevard and Green Street in a busy nightlife district. Witnesses told responding officers that the eastbound driver of a black Mercedes disregarded their stop sign and struck the pedestrian with his passenger-side rear-view mirror, then fled east on Washington.
Thomas, a Plainfield native who lived in the neighborhood, sustained blunt force trauma to his entire body and was taken to Stroger hospital in critical condition where he was pronounced dead soon afterwards.
Police released a community alert with a surveillance camera image of the car, a 2006-2010 Mercedes-Benz sedan, which may be missing the rear-view mirror and have front-end damage. All businesses and buildings along Washington from Sangamon Street to Wacker Drive are asked to check their security footage for any possible video that may have captured an image of the fleeing driver. Anyone with video or tips is asked to contact the Major Accidents Investigation Unit at 312-745-4521.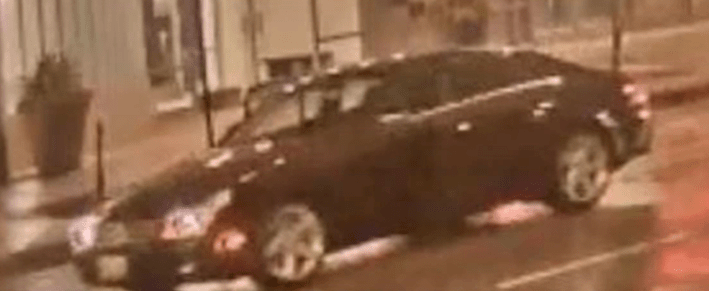 "James was a shining light that brought joy and happiness everywhere he went," Thompson's family said in a statement. "He was a fantastic son, brother, and friend to many. James enjoyed everything sports and the outdoors and always had a smile on his face and never would pass up the opportunity to try something new. He was driven to succeed in his professional life and did everything he could to constantly learn and excel at his job." Thompson worked at Docusign. "We are devastated that our son, with an incredibly bright future ahead, was taken away by a criminal who ran a stop sign, killed our son, and drove away leaving an enormous hole in the hearts of family and all those that loved him."
"He was always dancing," his childhood friend Emily Steinhaus told ABC Chicago. "Whenever we would go out, his energy would gravitate everyone towards him and he was always having a good time living life to the fullest." Thompson was leaving Soho House, a private social club, when he was killed.
"The fact that someone had taken the life of my best friend that had so much going for him and was such a light on this Earth and just got away just does not sit well with me," Steinhaus told ABC.
Streetsblog Chicago Fatality Tracker
Pedestrian: 13
Bicyclist: 0
Note: Streetsblog Chicago's traffic death numbers represent fatal crashes on Chicago surface streets, based on media reports and/or preliminary Chicago Police Department data.
2023 Chicago pedestrian fatality cases
On March 29,2023, a sedan driver struck and killed a male pedestrian, 46, on the 2000 block of North Cicero in Belmont Cragin.
On March 25, 2023, a driver ran a stop sign at Washington and Green streets in the West Loop, fatally striking James Robert Thompson and fled the scene.
On March 19, 2023, a left-turning van driver fatally struck Guo Ning Li, 78, in a crosswalk at 24th Street and Wentworth Avenue in Chinatown.
On February 20, 2023, a right-turning FedEx step van driver ran over and killed Marsha Frankel, 72, in a crosswalk at Roosevelt Road and Wabash Avenue in the South Loop.
On February 14, 2023, a CTA bus driver fatally struck Kevin Herrera, 28, at at 47th Street and Ashland Avenue in Back of the Yards.
On February 7, 2023, a driver fatally struck Erik S. Wills, 49, on the 8800 block of South May Street in Gresham.
On February 6, 2023, a motorist struck and killed Stevenson Mays, 59, on the 5600 block of South Racine Avenue in West Englewood and fled the scene.
On January 27, 2023, two drivers collided on the 5000 block of West Washington Street in Austin and fatally struck Jennifer Kelleher, 25, and then both fled the scene.
On January 26, 2023, an SUV driver fatally struck an unidentified woman, 93, on the 300 block of South Laramie Avenue in Austin and fled the scene.
On January 10, 2023, a sedan driver struck and killed an unidentified man, 33, on the 3500 block of West Lake Street in East Garfield Park and fled the scene.
On January 3, 2023, a cargo van driver fatally struck Jaime Cuadra, 47, as he was exiting a vehicle on 87th Street in front of the Red Line station.
On January 2, 2023, a 45-year-old man was crossing Lafayette Avenue at 79th Street in Chatham when a speeding driver ran a red, fatally struck him, and fled the scene on foot.
On January 2, 2023, near 72nd Street and Damen Avenue in West Englewood, Roy Lee, 21, was getting into his car when a driver swerved into oncoming lanes, fatally struck Lee and hit three parked cars, then fled the scene on foot.
If you appreciate Streetsblog Chicago's coverage of traffic safety issues, please consider making a tax-deductible donation to help us fund our next year of reporting. Thank you.
In addition to editing Streetsblog Chicago, John writes about transportation and other topics for additional local publications. A Chicagoan since 1989, he enjoys exploring the city on foot, bike, bus, and 'L' train.
Stay in touch
Sign up for our free newsletter