Metra 2023 Fare Change
Metra approves 2024 budget, creating new fare structure
Second time was the charm for the Metra fare revamp, as the railroad's board unanimously approved the new fare policy.
3:37 PM CST on November 13, 2023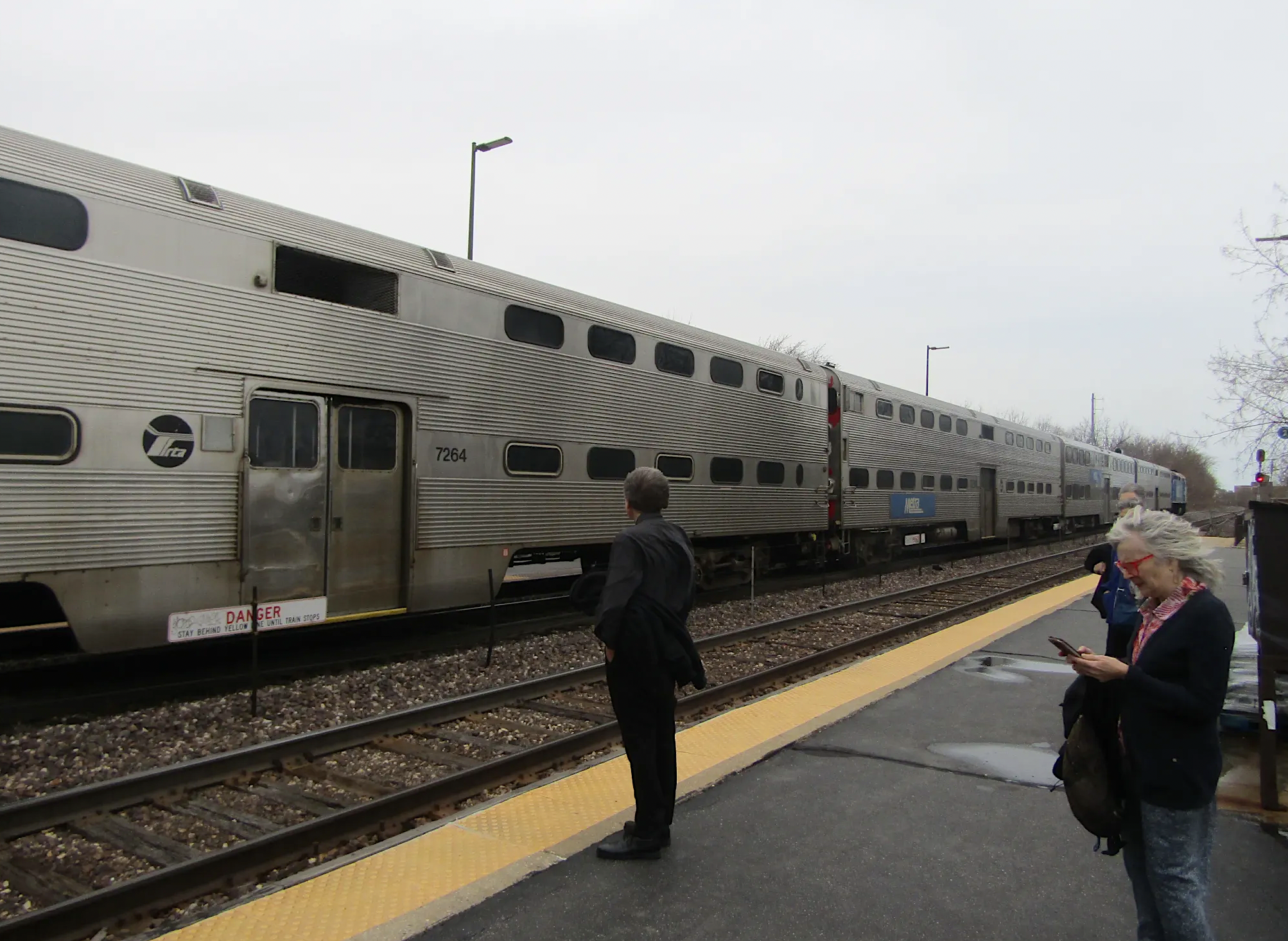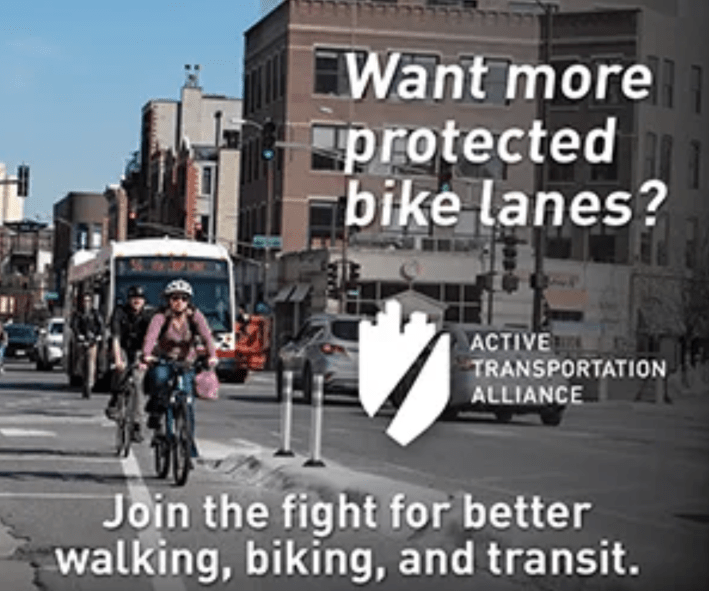 Second time was the charm for the Metra fare revamp, as the railroad's board unanimously approved the new fare policy along with the proposed 2024 operating and capital budget.
As COVID-19 federal stimulus funds for Chicagoland transit are expected to run out in 2026, Metra has been trying to thread the needle between attracting more riders and bringing in more revenue. Last year's proposal would've raised the prices of monthly passes and day passes for collar counties and even parts of Cook County, leading to pushback from the directors who represent the affected areas. This time around, the increase isn't quite as significant – and, most importantly, Metra created flat rates for anyone who isn't traveling to and from one of the downtown terminals, which represents savings for riders on most lines.
The two exceptions to that are Metra Electric District and Rock Island District lines. Under the Fair Transit South Cook pilot, riders paid the equivalent of reduced fares elsewhere in the system. The new fare structure does away with the pilot, which means that, while they would pay less than they did pre-pilot, they would pay more than they have for the past two years. 
As usual, the new fares will take effect on February 1 of next year. To help ease the transition, Metra will be temporarily waiving the $5 surcharge passengers must pay if they buy tickets on the train after boarding from stations that either have ticket agents on duty or ticket vending machines. 
The New Fares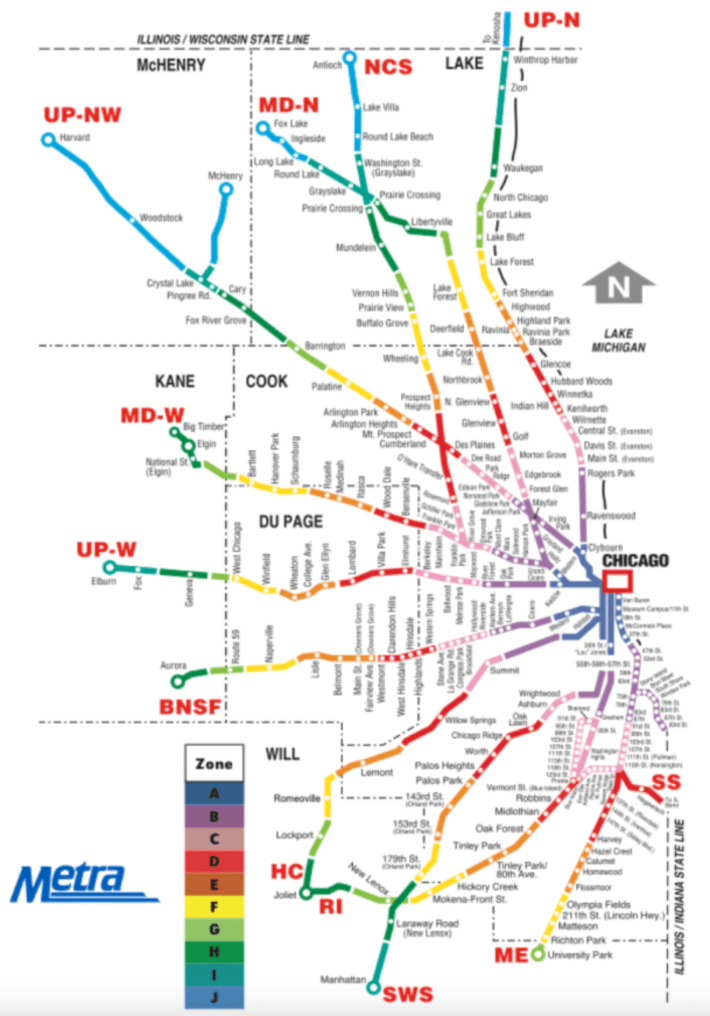 As Streetsblog previously reported, the new fare policy will replace the current 10 lettered fare zones with four numbered fare zones. The newly created Zone 1 will be just all four Loop terminals and MED's Van Buren and 11th Street/Museum Campus stations. Zone 2 will include all of Chicago and the many nearby suburbs. Zone 3 will include Cook County stations that aren't part of Zone 2 or 4, about half of the DuPage County stations, MED's University Park terminal in Will County and Union Pacific North Line's Braeside, Ravinia Park and Ravinia stations in Lake County. Zone 4 includes Union Pacific Northwest Line's Palatine and Barrington stations in Cook County, the rest of the collar county stations and UP-N's Kenosha station in Wisconsin.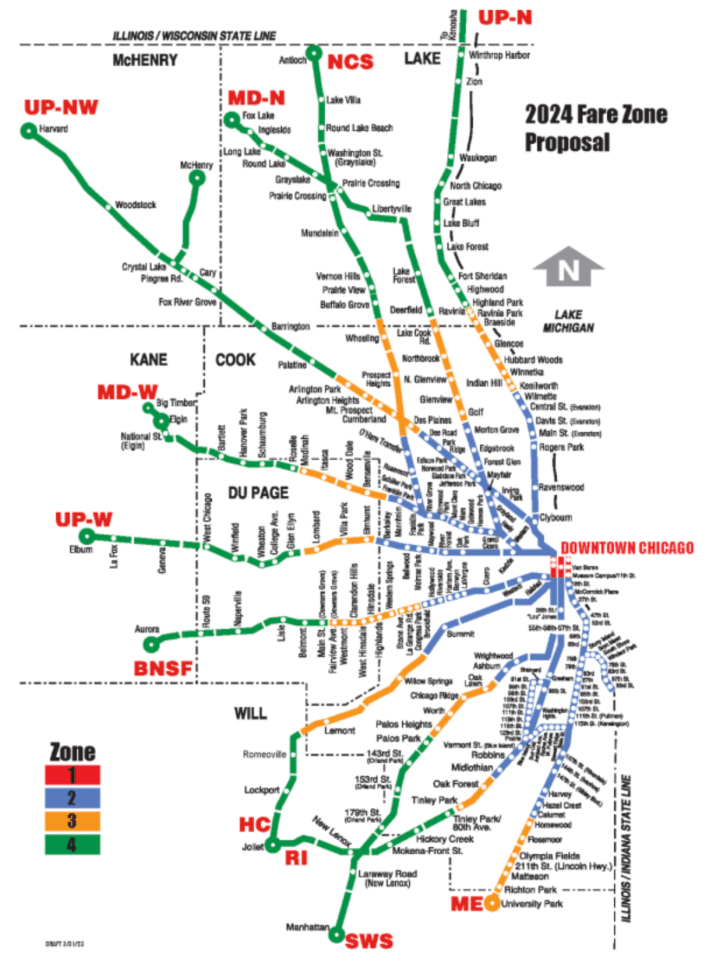 Metra is doing away with a $100 Super-Saver system-wide monthly pass in favor of zone-based monthly passes. In the future, riders who don't travel to the Loop or don't go past Fare Zone 2 will be in luck – they will pay $75 for a monthly pass that works anywhere but the downtown stations. Riders traveling between the Loop and Fare Zones 3 and 4 will have to pay $110 a month and $135 a month, respectively. 
With one-way tickets, all riders except MED and RID riders will see the prices either stay the same or drop. The one-way tickets for riders traveling between the Loop and Fare Zone 2, as well as anywhere between Fare Zones 2-4, will cost $3.75.  Fare Zone 1-3 tickets will be $5.50, and Fare Zones 1-4 tickets will be $6.75. To put it in perspective, riders at the furthest-flung stations – such as the aforementioned Kenosha station or UP-NW's Harvard station – currently pay $9.50.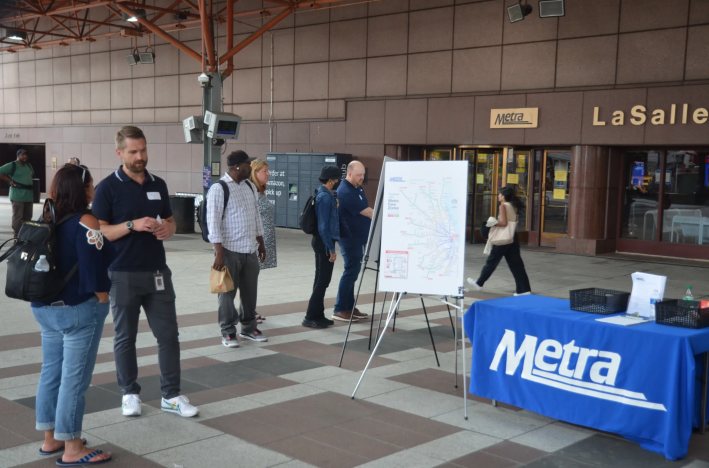 With the two Fair Transit pilot lines, the fares will increase across the board. This will be especially noticeable for riders who travel within mostly Chicago-based fare zones A-C. While they currently pay $2.00 - $2.75, not that different from what the CTA and Pace charges, they will now have to pay $3.75. At the outreach event at the LaSalle Station terminal back in August, Metra officials pointed out that the new fares would still be less than what the riders paid pre-pilot. 
One interesting unanswered question is what will happen to South Shore Line's Hegewisch station. Since it's within the RTA service area, it has been treated as part of Metra's Fare Zone D – which currently means the riders pay $6.25 to get to the Loop. The new Metra budget is silent on what fare zone it would fall into now.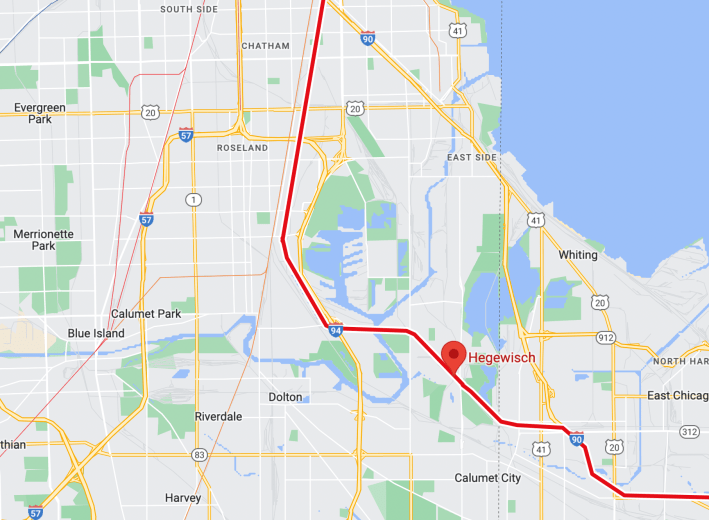 "Wait," you may say. "Why does a change in Metra policy have any effect on the Hegewisch stop, since only South Shore Line commuter trains stop there, and that railroad is only controlled by the Northern Indiana Commuter Transportation District, not Metra or RTA?" Actually, that's not quite true – see the explanation at the bottom of this article.
The new Metra fare structure will also replace two current day passes – the $6 pass that's good for up to three fare zones and the $10 pass that works system wide – with zone-based day passes.  The day pass for Fare Zones 1-2 and 2-4 will be $7.50, $11 for Fare Zones 1-3, and $13.50 for Fare Zones 1-4. But whether one currently buys a $6 pass (mostly, but not exclusively, riders who currently travel within Fare Zones A-C) or a $10 pass, the costs will go up. But if there is any upside, it's that, while the day passes are currently Ventra-only, the new passes will be available in physical form as well. 
Finally, the new fare policy will get rid of 10-ride tickets, zone-based tickets that allow riders to take 10 trips for the price of nine, in favor of what the original proposal called "The bundle of five-day passes," and what the final version called the less tongue-twisting "Day Pass 5-Pack." Riders will be able to buy five day passes for the price of 9.5 one-way tickets. Since the fare zones have been changed, it would still cost less for most riders outside the Fair Transit pilot lines. 
Unlike the 10-Rides, this pack will be Ventra-only. Riders will be able to share passes with their companions, similar to how they can currently share 10-rides.
During last week's meeting Aaron Maertins, Metra's director of operations, planning and project management, told the board that the railroad isn't just suspending the $5 buy-on-board surcharge to help riders adjust to the new fares – Metra wants to help customers adjust to the railroad adding ticket machines at more and more stations. Until recently, those machines were mostly limited to the terminals and MED stations, but Metra has been quietly adding more machines to stations on other lines, such as the BNSF line.
Maertins said that Metra will be "suspending the surcharge for the time being," but, when pressed on how long that will be, he didn't elaborate.  
Capital project highlights
The 2024 capital budget calls for over $574.86 million in capital projects. As always, much of that funding goes toward regular infrastructure rehabilitation or planning for projects that will happen further down the line, but there are a few items that will have a more immediate impact on the travel experience.
$17 million toward the replacement of 11 Union Pacific North Line bridges between Fullerton Avenue and Addison Street, which will involve shifting the tracks to the west.

$1.4 million to cover the cost of the first year in the multi-year project to rehab and upgrade Unioon Pacific North line's Rogers Park station. Most notably, it will move the inbound platform passenger waiting area from the ground level (at the foot of the Lunt Avenue entrance) to the platform level.

$10 million to cover Metra's share of the cost to build a flyover to connect the SouthWest Service Line to the RID at 73rd Street. This will eventually allow Metra to redirect the SouthWest Service trains to LaSalle station, relieving the busy Chicago Union Station.

$23.77 million towards the Metra/Pace project to revamp Pace's Harvey Transportation Center and the nearby Harvey MED station. The money will be used to create a new station entrance, new platform headhouses and waiting areas, an expanded platform with a longer canopy, and the new station parking.

$28.5 million toward MED/South Shore Line Van Buren station improvements.

$1 million towards a new warming shelter at the Union Pacific Northwest Line's Woodstock station. It is one of the few Metra stations that has a station house at the outbound platform rather than the inbound one. While there are some shelters on that side, they aren't heated. The new shelters will have a design that matches the depot's architecture.
Why Metra zones affect South Shore Line ticket prices
Here's an explanation of the relationship between the RTA, which primarily oversees Metra, the CTA, and Pace, and the South Shore Line, which is chiefly controlled by northern Indiana-based NICTD, from Metra's 2023 Fare Policies document:
"Under the RTA Act, all commuter rail service in northeast Illinois is under the jurisdiction of the Commuter Rail Board of the RTA (Metra), including the portion of [Northern Indiana Commuter Transportation District service, i.e. South Shore Line] operating within the State of Illinois. Under a purchase-of-service agreement with NICTD, Metra provides funding to NICTD for the service it operates within Illinois. Under this agreement, NICTD is restricted from providing service that competes directly with Metra: inbound NICTD trains may not board passengers at any Illinois station, except Hegewisch, and outbound NICTD trains may not allow passengers to alight at any Illinois station, except
Hegewisch."
"NICTD fares for full and reduced One-Way Tickets and full fare 10-Ride and Monthly tickets for service between Hegewisch and NICTD Zone 1 stations (Millennium, Van Buren St., Museum Campus/11th St. and McCormick Place) will match Metra Zone D fares, and for these ticket types for service between
Hegewisch and Zone 2 stations (55th-56th-57th St. and 63rd St.) will match Metra Zone C fares. Fares for 25-Ride Tickets at Hegewisch and all tickets for service to or from any Indiana station are set by NICTD. Metra has no jurisdiction over any other NICTD fare or operations policies unless otherwise specified in an agreement between Metra and NICTD."
"Except under ad hoc agreements to accommodate service disruptions or any other special arrangements, NICTD tickets are not valid for travel on any Metra train, nor are Metra tickets valid for travel on any NICTD train."
Did you appreciate this post? Please consider making a tax-deductible donation.
Stay in touch
Sign up for our free newsletter