Bicycling
Northwest Side (wards 36, 38, 39, and 45) candidates talk transportation
12:29 PM CST on February 24, 2023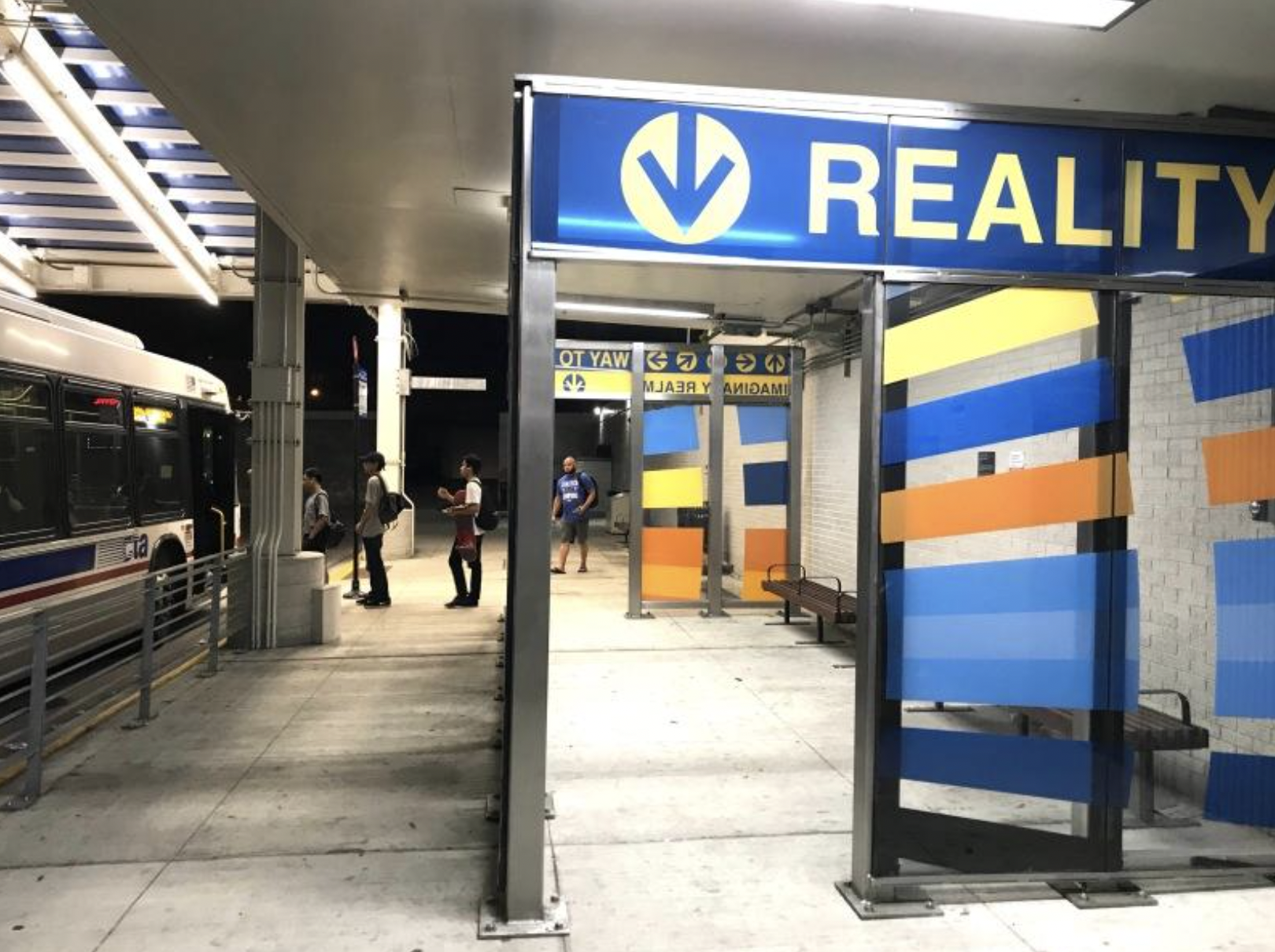 As part of our 2023 election coverage, Streetsblog Chicago sent a questionnaire out to every candidate running for alderperson. Today, we're sharing responses from candidates in Northwest Side districts, including wards 36, 38, 39, and 45.
We asked about their plans to restore CTA ridership, what actions they would take to reduce fatal crashes, and if they supported additional protected bike lanes in their ward. We also asked if they supported more affordable housing options near transit, including Equitable Transit Oriented Development, and allowing Accessory Dwelling Units and three-flats to be built in every neighborhood. See the full set of questions at the bottom of this post.
You can see the full responses from candidates in every ward here.
Here are our writeups of the responses:
As part of our 2023 election coverage, Streetsblog Chicago sent a questionnaire out to every candidate running for alderperson.
Ward 36: West Town to Montclare

About the race: Chicago's 36th "Pool Noodle" Ward runs along Grand Avenue from West Town to Montclare. Streetsblog received responses from small business owner Jacqueline "Jackie" Baez, Incumbent Ald. Gilbert Villegas, and Leonor "Lori" Torres Whitt. David Herrera also running but did not respond to outreach from Streetsblog. Block Club is covering the race here. 
CTA Ridership: Candidates highlighted a range of technology, staffing, and funding solutions to address CTA performance issues. 
Baez

suggested "Addressing service issues, more cameras, staffing and more armed and unarmed guards."

Villegas

noted that the CTA's ridership woes were a "tremendous problem." He endorsed cameras and personnel to address safety issues, transition to clean energy to save money, and improving tracking systems to improve predictability.

Torres

endorsed Bus Rapid Transit lanes on Grand Avenue and Western, arguing that the a Democratic Administration in Washington would be able to provide funding. To address CTA staffing woes, she would host career fairs in the ward, and push for continued briefings by CTA President Dorval Carter to the Council.
Traffic Safety and Protected Bike Lanes: All three candidates expressed strong support for safety upgrades.
Baez

endorsed upgrading existing crosswalks and intersections, such as by providing cyclist and pedestrian head starts. She noted that greater foot traffic also supports stronger local economies and bolsters public safety, and endorsed a protected bike lane on Grand from Armitage to Hubbard.

Villegas

agreed that more should be done, and suggested standardized infrastructure upgrades "routinely used by large cities across the world." He noted that he had pushed for holistic infrastructure upgrades at the city, including bike and pedestrian upgrades. He held off on identifying specific bike lanes, given that "I am running in a new ward and it's important to run an outreach campaign in the new ward after the election to identify the best locations."

Torres

committed to using aldermanic menu money to fund pedestrian improvements, and backed Ald. Matt Martin's Complete Streets ordinance, which would require pedestrian safety improvements be added to arterial resurfacings. Torres pointed out that "Cyclists don't choose their routes within individual wards," and endorsed the Bike Grid Now proposal that 10% of streets be rendered safe for cyclists.
Equitable Transit-Oriented Development: Villegas and Torres strongly endorsed additional ETOD efforts. 
Baez

focused on CTA performance, reiterating her approach of addressing service concerns, as well as adding personnel, cameras, and armed and unarmed guards.

Villegas

wrote that ETOD was a "no-brainer" and endorsed greater density and less parking near public transit, which can create more inventory to reduce rent pressures. He also supported concentrating investment in affordable units near transit corridors.

Torres

enthusiastically supported ETOD principles, pointing to the Lucy Gonzalez Parsons Apartments development in the 35th Ward as a model. She committed to working with community members to identify TOD opportunities.
Accessory Dwelling Units and 3-Flat Legalization: All three candidates backed the ADU expansion, while Villegas and Torres both backed legalizing 3-flats. 
Baez

strongly endorsed ADU expansion, but hedged on 3-flats, writing "as long as the community supports such legislation and the city's infrastructure maintains pace."

Villegas

was an unambiguous "yes" on both questions.

Torres

also strongly backed both proposals. She noted "our 2- and 3-flats have offered homes to our working families for decades, including my own," and also backed efforts to protect existing 3-flats from demolition or deconversion.
Ward 38: Dunning, Portage Park and Jefferson Park
About the race: Chicago's 38th Ward covers Dunning and parts of Portage and Jefferson Park. Streetsblog received responses from software engineer Franco Reyes, former Metropolitan Water Reclamation District Commissioner Cynthia Santos, and community leader Ed Bannon. Incumbent Ald. Nicholas Sposato and Bruce Randazzo are also running but did not respond to outreach from Streetsblog. Block Club is covering the race here. 
CTA Ridership: Reyes focused on CTA reliability, Santos on security and cleanliness, and Bannon prioritized accountability and oversight. 
Reyes

highlighted reliability as the CTA's main problem. He endorsed additional hiring, and "identifying bottlenecks in the driver hiring pipeline." He also committed to pushing the CTA to begin automating train operations, as well as ticketing and removal of individuals for smoking "or causing other safety problems."

Santos

pointed to both the work-from-home shift and uptick in disorderly conduct on trains. She suggested updated security, improved cleaning, and quicker arrival times. She also pushed for a faster shift to electric buses.

Bannon

highlighted the lack of accountability at the CTA, pointing to President Dorval Carter's reluctance to testify at City Council hearings, and argued that "the City Council rubber-stamp culture needs to change." He argued for more oversight of the HR process, as well as a holistic approach to security that includes addressing both root causes of crime as well as violence interruption programs and a CTA-specific security force. HE also backed reduced fares for low-income areas, and fare integration between CTA and Metra.
Traffic Safety and Protected Bike Lanes: All three candidates supported greater protections for pedestrians and cyclists, with a range of specific actions. 
Reyes

backed additional safety improvements and highlighted pedestrian islands and protected bike lanes on Irving Park as a starting point. He also endorsed the Chicago Bike Grid Now proposal to create a citywide bike grid.

Santos

also endorsed greater protections for pedestrians and cyclists. She proposed traffic cameras to monitor bike lane violations, as well as a public awareness campaign to promote helmet use. She didn't commit to any specific protected bike lanes, but instead endorsed studies for lanes on every major street citywide, while arguing that local input is "essential."

Bannon

backed 30 mph speed limits and a protected bike grid, but worried that speed camera enforcement "is more a revenue generator than a safety measure." He noted that the far Northwest Side was disconnected from the bike lane system, which made opportunities harder to identify. He "suggested Sunnyside from the Weber Spur to Nagle and then along Forest Preserve Drive to connect with the Des Plaines River Trail." He also highlighted his personal advocacy for safer streets, including launching a "Tour Da Dunning" to promote bikeable streets. Bannon also suggested reinvigorating the Pedestrian Advisory Council, and noted that he once dressed up as a chicken as part of a publicity program to highlight a pedestrian crosswalk program.
Equitable Transit-Oriented Development: Candidates varied in their approach to ETOD. Reyes was broadly supportive, Santos prioritized deferring to community input, and Bannon highlighted the importance of competent governance and service delivery. 
Reyes

endorsed mixed-use zoning on all major arterials. He also committed to requiring larger developments to include onsite affordable units, and eliminating mandatory parking minimums (a powerful tool for

reducing cost and increasing affordability

).

Santos

agreed that TODs have been successful and argued for community input from "all local stakeholders." She suggested senior housing as a potential development opportunity.

Bannon

argued that a lack of enthusiasm from Ald. Gardiner has hamstrung efforts to develop vacant properties in the ward. He noted that TIF incentives can be giveaways to developers and thought density incentives would have limited benefit given limited rail service. He pointed to the "unglamorous but effective" solution of more effective transit service to support development.
Accessory Dwelling Units and 3-Flat Legalization: Reyes strongly supported ADUs and 3-flats, Bannon steered a middle course, and Santos didn't support either proposal.  
Reyes

unambiguously endorsed the ADU expansion and legalizing 3-flats citywide.

Santos

declined to support an ADU expansion until more evidence could be documented from the pilot areas. She expressed support for 3-flats, but continued to defer to local input and Aldermanic prerogative. She did endorse loan programs to support rehabs of existing 2-and 30flats.

Bannon

endorsed ADUs for the ward, but thought it was premature to expand the program citywide. On 2- and 3-flats, Bannon endorsed loosening restrictions and allowing them near mass transit and along arterial streets but declined to support legalization citywide.
Ward 39: Forest Glen to Mayfair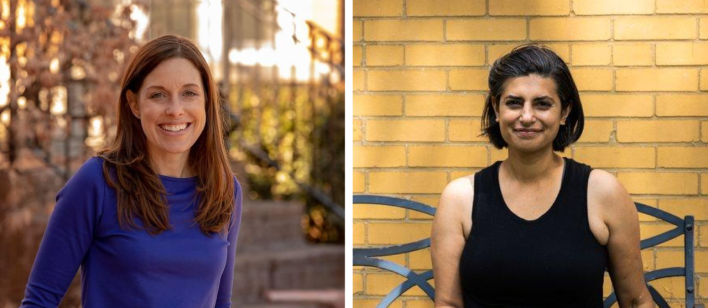 About the race: Chicago's 39th Ward covers portions of Forest Glen, North Park and Mayfair. Streetsblog received responses from incumbent Ald. Samantha Nugent and researcher Denali Dasgupta. Block Club is covering the race here. 
CTA Ridership: Nugent prioritized volume and availability of service and noted that she supported the Red Line Extension. She argued pushed for more accurate service times, better cleaning, elimination of "ghost buses" and expanding CTA services especially to tourist sites. She also highlighted the importance of security, and advocated uniformed and armed police in stations, plainclothes police on trains, and efforts to clean up stations and make them more inviting. Dasgupta called for the state to eliminate the 50% farebox recovery ratio requirement, arguing that with a reliance of fares post-Covid puts the system at risk of underfunding. She also advocated for free CTA access for Chicago Public School students, and suggested conductors and transit ambassadors to improve safety on the system. 
Traffic Safety and Protected Bike Lanes: Dasgupta noted that two young children had been killed in traffic last year in the ward. She criticized Nugent for approaching traffic violations as an individual choice, rather than a function of infrastructure, and backed slower streets, pedestrian infrastructure, and the Bike Grid Now proposal for protected bike lanes. In the ward, she proposed protected bike lanes on Foster, Elston, Lawrence, Bryn Mawr and Peterson. Nugent suggested additional bump-outs and protected bike lanes and suggested looking to international cities for best practices. She proposed Bryn Mawr, Kimball, Kedzie and Forest Glen as potential routes for protected bike lanes. 
Equitable Transit Oriented Development: Nugent endorsed ETOD principles, noting the benefits of access to transit for working families. She also noted her support for the Connected Communities ordinance, and efforts to fund senior housing on the North Park Village campus. Dasgupta also backed greater density near transit and wrote that she'd prioritize affordability "to ensure that we aren't creating housing pressure along with new housing and pitting density against affordability." She also highlighted the importance of preserving existing affordable multi-family units near transit. 
Accessible Dwelling Units and 3-Flat legalization: Dasgupta backed both the ADU expansion and 3-flat legalization citywide, noting that her neighborhood "is an excellent example of how single-family blocks and 2- and 3-flats exist together to create a varied but coherent neighborhood character and preserve the diversity of our community." Nugent also supported the ADU expansion but was more cautious on 3-flats. While she noted that the ward is filled with 3-flats that support affordability and multi-generational families, she wrote that "housing is extremely nuanced and I support the preservation of multi-family homes but not through a one size fits all policy." 
Ward 45: North Edgebrook, Norwood Park, Jefferson Park, and Irving Park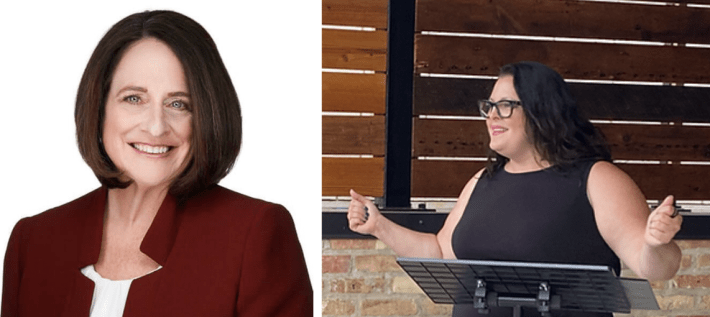 About the race: Chicago's 45th Ward covers parts of North Edgbrook, Norwood Park, Jefferson Park and Irving Park. Streetsblog received responses from community activist Susanna Ernst and attorney Megan Mathias. Incumbent Ald. Jim Gardiner, Ana Santoyo, Marija Tomic and James Suh are also running but did not respond to outreach from Streetsblog. Block Club is covering the race here. 
CTA Ridership: To boost hiring, Ernst suggested free training for Commercial Drivers Licenses, pointing to PACE Bus partnerships with community colleges. She also suggested adding social service workers to trains and providing financial incentives to boost ridership which she suggested would then help reduce crime. Matthias noted the importance of transit to Chicago and wrote that "as more riders have adjusted their commutes to accommodate their remote work schedules, we need to ensure that we are funding our transit routes more efficiently and encourage residents to take the CTA when possible."
Traffic Safety and Protected Bike Lanes: Matthias noted that two cyclists were recently killed near her home on Milwaukee Avenue and propsoed protected bike lanes and enhanced safety features at crosswalks such as street-level warning lights. She suggested Milwaukee and Lawrence as locations for protected bike lanes. Ernst endorsed raised cross-walks and additional pedestrian street designations, as well as refuge islands and bump outs. She also endorsed stiff penalties for drivers when they put pedestrians and cyclists at risk by blocking crosswalks or bike lanes. Noting that "paint is not infrastructure" she endorsed a Milwaukee Avenue bike lane as part of a broader push for a citywide bike grid. 
Equitable Transit Oriented Development: Ernst noted that the Jefferson Park transportation center was the largest mass transit station in the city outside of the loop, and that ensuring access needs to be a priority. More broadly, she noted the importance of support for disinvested communities and investments in affordable housing near transit. Matthias agreed that more should be done but wrote that "I don't think there is a one-size-fits-all solution in building affordable housing mega-developments in our majority single-family housing community." She also called for exploring the benefits of high-traffic businesses near transit hubs "when we evaluate development's impact on our transit system." 
Accessible Dwelling Units and 3-Flat legalization: Ernst backed an expansion of the ADU ordinance, and also suggested increasing the number of allowed additional units per block per year. She also backed 2- and 3-flats citywide. While Matthias noted rising housing costs, she was unwilling to support either proposal. On ADUs she wanted to first see the results of the ADU pilot and noted that "development is a big issue in our community, and we need to approach it carefully with input from our neighbors at the local level to determine its viability." She similarly declined to support legalizing 3-flats, instead saying she wanted to attract new housing development "while being mindful of the longtime residents in each of our neighborhoods."
The Questions We Asked
We asked all candidates the following questions:
CTA Ridership: The CTA has faced ongoing concerns about reliability and safety. Ridership still hasn't recovered from the pandemic and ended 2022 at just 57% of 2019 levels. What actions would you take to improve CTA performance and ridership?
Traffic Safety: In 2022, there were more than 31,000 hit-and-run crashes in Chicago, and 31 pedestrians and 8 cyclists were killed on city streets. Do you believe the city should do more to protect pedestrians and cyclists? If so, what additional traffic safety measures would you support in your ward?
Protected Bike Lanes: In 2022, the Chicago Department of Transportation added just 7 miles of protected bike lanes, falling short of its own goal. Do you believe Chicago should add more protected bike lanes, and if so, what streets in your ward would be good candidates?
Equitable Transit-Oriented Development: Equitable Transit Oriented Development can help ensure more Chicagoans can benefit from living near CTA stations and high-frequency bus lines. Do you believe more should be done to support development (including of affordable units) near transit in your ward? If so, what specific actions would you support?
Accessory Dwelling Units: The City's Additional Dwelling Unit (ADU) ordinance allows homeowners to add a coach house, or backyard apartment to their property. This can help increase affordable housing options and reduce displacement, but the program is currently limited to five pilot areas. Do you support expanding the ADU ordinance citywide?
Legalizing 3-Flats: 2- and 3-flats are Chicago's most affordable housing stock. But in many neighborhoods near CTA and Metra stations, particularly on the North, Northwest and Southwest sides, 2 and 3-flats are illegal to build due to single-family zoning rules. Do you support legislation legalizing 2-and 3-flats citywide?
Other: Please add any other positions you have on transportation or related housing issues that you think voters should know about.
Did you appreciate this article? Please consider making a tax-deductible donation to help fund Streetsblog Chicago's next year of publication. Thanks!
Stay in touch
Sign up for our free newsletter