Bicycling
West Side (wards 24, 25, 26, 30 and 37) candidates talk transportation
9:21 PM CST on February 13, 2023
As part of our 2023 Election Coverage, Streetsblog Chicago sent a questionnaire out to every candidate running for alderperson. Today, we're sharing responses from candidates in West Side districts, including wards 24, 25, 26, 30 and 37.
We asked about their plans to restore CTA ridership, what actions they would take to reduce fatal crashes, and if they supported additional protected bike lanes in their ward. We also asked if they supported more affordable housing options near transit, including Equitable Transit Oriented Development, and allowing Accessory Dwelling Units and three-flats to be built in every neighborhood. See the full set of questions at the bottom of this post.
You can see the full responses from candidates in every ward here.
Here are our writeups of the responses:
Ward 24: North Lawndale, Little Village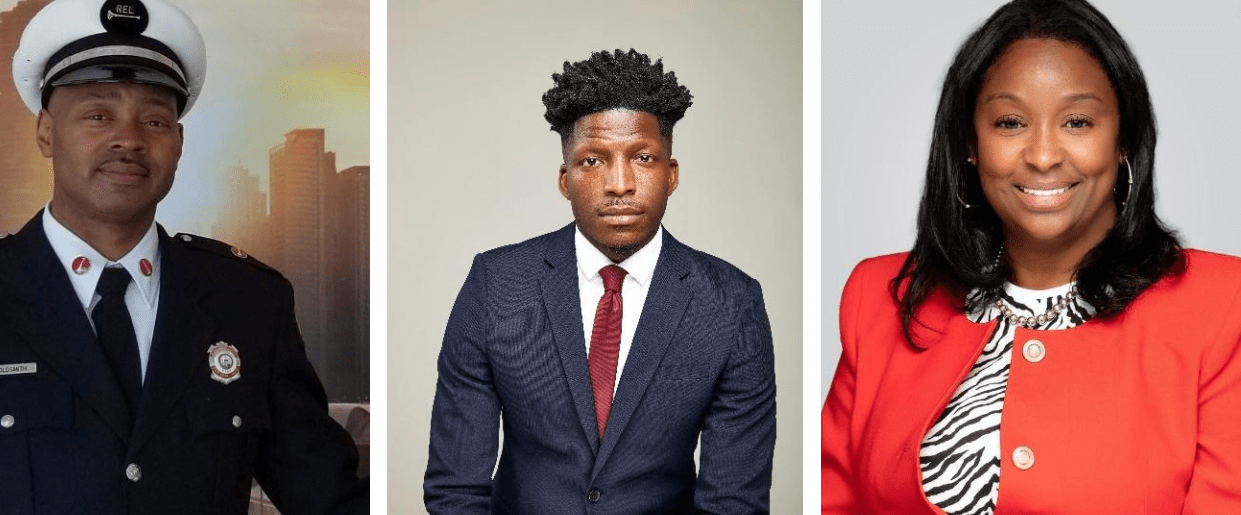 About the race: Chicago's 24th Ward covers North Lawndale and portions of Little Village. Streetsblog received responses from Drewone Goldsmith a firefighter, Edward Ward, a community organizer, and incumbent Monique Scott (recently appointed by Mayor Lightfoot). Vetress Boyce, Traci "Treasure" Johnson, Larry Nelson, Creative Scott and Luther Woodruff are also running but did not respond to outreach from Streetsblog. Block Club is covering the race here. 
CTA Ridership: Goldsmith and Ward differed on the role of police on the CTA. Scott pushed for safety and security improvements, along with a better rider experience. 
Goldsmith

wrote that the CTA currently faced a 600 person staffing shortfall, and that he'd work to broadcasting recruiting efforts for both CTA and CPD to reliability, safety and ridership.

Ward

endorsed partnering with nonpolice security companies, saying that it "more police has not improved the crime." He suggested around the clock cleaning, and to push a "Back-to-CTA narrative that provides an incentive" for Chicagoans to return to transit. He also argued that every CTA route should run around the clock, and that he'd push to reallocate city funds to the CTA budget.

Scott

wrote that she'd work to support CTA efforts to provide "reliable, affordable and consistent" service. She argued for safety and security improvements, and suggested upgrading the customer experience at CTA facilities.
Traffic Safety and Protected Bike Lanes: Ward and Scott were both supportive of greater efforts to protect cyclists and pedestrians, including protected bike lanes. Goldsmith was not supportive of additional protected bike lanes in the ward. 
On traffic safety,

Goldsmith

argued that CPD manpower shortfalls was hampering efforts to enforce traffic safety. He expressed support for lanes based on community input and traffic studies elsewhere in the city, but argued that other issues took priority in the 24th ward. He stated that he was "in no way against cyclists," but that bike lanes in the ward aren't used, and are "compressing and congesting areas of the city."

Ward

noted that his grandmother was victimized by a hit and run driver. He wrote that there should "absolutely" be more done to protect pedestrians and cyclists, and suggested additional stop signs and speed bumps, as well as city support for pedestrians struck by hit and runs on city streets. He suggested additional protected bike lanes on Sacramento Boulevard.

Scott

agreed that more should be done to protect pedestrians and cycles. She suggested Roosevelt and Ogden as candidates for protected bike lanes.
Equitable Transit Oriented Development: Candidates were enthusiastic about their support of ETOD. Scott pointed to her support of recent efforts by the city to do so. 
Goldsmith

noted that he would support efforts to continue business creation and affordable housing development. He also committed to fight for property tax relief for longer tenured taxpayers, work to turn vacant lots into housing, and create safe recreational spaces underneath the Pink Line.

Ward

also endorsed ETOD, and suggested making more funds available for development near transit. He also noted the importance of rehabbing abandoned properties on the South and West sides.

Scott

also expressed her support for greater transit-oriented development in the ward, and pointed to her support for both the Connected Communities ordinance and Red Line Extension. She also pointed out that greater development near transit reduces reliance on cars, and will help support CTA ridership.
Accessible Dwelling Units and 3-Flat legalization: Ward and Scott unambiguously endorsed ADUs and 3-flat legalization. Goldsmith hedged.  
Goldsmith

wrote "Yes, with respect to the demographics of each ward," for both questions.

On ADUs,

Ward

noted that "the population of unhoused Chicago citizens is astronomical. Every opportunity to build affordable housing should be taken." He was an enthusiastic yes on 3-flat legalization.

Scott

also provided a clear "yes" on both questions.
Ward 25: Pilsen, Little Village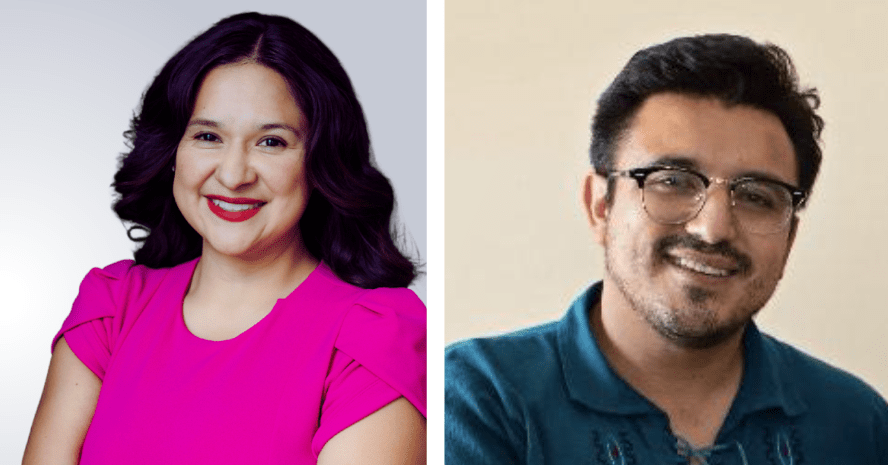 About the race: Chicago's 25th Ward covers Pilsen and a portion of Little Village. Streetsblog received responses from both candidates running: CPS principal Aida Flores and incumbent Byron Sigcho Lopez. Block Club is covering the race here. 
CTA Ridership: Flores endorsed infrastructure upgrades on tracks, signals and vehicles, as well as real-time tracking and expanded mobile ticketing. She also wrote that she'd advocate for expanding service to underserved communities on the South and West sides, including extending lines, increasing frequency, and creating bus rapid transit corridors. Sigcho-Lopez started with a call for more accountability at the CTA, including quarterly hearings at City Hall. He also suggested electrifying CTA's bus fleet, and proposed that Chicago's congressional delegation secure "strategic investments" to manufacture electric busses in the city. He also highlighted his support of the Red Line Extension.  
Traffic Safety: Both candidates recognized the need to do more to protect cyclists and pedestrians. Flores recommend dedicated bike lanes, and "pedestrian-only zones.," as well as the implementation of Vision Zero strategies, speed cameras and license plate readers, and an education campaign to "teach children about traffic safety, and the importance of walking, biking and public transportation." Sigcho-Lopez said that he had been conducting traffic studies to improve street infrastructure and endorsed Better Streets Chicago's call to Plow the Sidewalks to support pedestrians. He also noted the Ward has added speed humps and was in the process of adding a protected bike lane on 16th Street. He also proposed a crackdown on idling diesel trucks, and the addition of more visible signage to protect pedestrians. 
Protected Bike Lanes: Flores endorsed protected bike lanes on Western, Cicero, and Ashland. She also said she'd support increased use of bike sharing in the Ward. Sigcho-Lopez wrote that he began talks with CDOT about a protected bike lanes as soon as he was elected and expected the 16th Street lane to be installed by summer, "to provide a critical protected east-west corridor and also to uplift and protect our treasured 16th Street murals." He didn't list any additional potential streets. 
Equitable Transit Oriented Development: Both candidates expressed strong support for ETOD investments. Flores suggested using inclusionary zoning and land trusts as tools to ensure the provision of affordable units. She also proposed the creation of a dedicated funding source, "using a portion of increased property values near transit to support affordable housing and community development." Sigcho-Lopez noted that expanding housing options near transit "is an absolute necessity." He noted that vets zoning decisions with an advisory group of residents, and relies on extensive community consultation. 
Housing: There were stark differences on the candidates' other housing policies. Sigcho-Lopez expressed unqualified support for allowing Accessory Dwelling Units and legalizing 3-flats citywide. Flores noted that other cities have successfully implemented ADU programs but suggested a phase-in for Chicago to "monitor the impact of the program and make any necessary adjustments before expanding it citywide." She was even more hesitant about legalizing 3-flats, saying that she supported testing the issue in additional neighborhoods, but that "we must take into account the needs and concerns of existing residents in these neighborhoods."
Ward 26: Humboldt Park
About the race: The 26th ward covers Humboldt Park, along with portions of West Town, Logan Square and Hermosa. Streetsblog received a response from Kirk Ortiz, who is running as a write-in candidate. Also in the race are Angee Gonzalez Rodriguez, Julian "Jumpin" Perez, and Jessie Fuentes. Block Club is covering the race here. 
CTA Ridership: Ortiz argued that Chicago needed a revised public safety plane. He also suggested looking into bus only lanes (a promising idea for speeding up service and reducing the agency's staffing crunch), as well as adding security. 
Traffic Safety and Bike Lanes: Ortiz observed that the City needs to protect residents, and expressed support for better divisions/barriers to protect cyclists and pedestrians. He also suggested town hall meetings and resident engagement.  
Housing: Ortiz supports ETOD principles, city-wide ADU legalization, and legalizing 2 and 3-flats citywide. More broadly, he noted that "There should be no reason why we have people freezing in tents with all the funding the city gets." 
Ward 30: Belmont Cragin to Avondale

About the race: Four candidates are running to replace retiring Ald. Ariel Reboyras in this ward, which covers parts of Avondale, Irving Park, Portage Park, and Belmont Cragin. Streetsblog received responses from all four candidates running: JuanPablo Prieto, director of Diversity Programs at the CTA, Jessica Gutierrez, senior policy director at the Puerto Rican Cultural Center, Ruth Cruz assistant admissions director at Roosevelt University, and filmmaker and community activist Warren Williams. Block Club coverage is available here. 
CTA Ridership: Candidates had a wide range of answers on restoring CTA ridership.
Prieto

argued that as a current CTA employee, he already has the institutional knowledge and contacts to start "addressing these issues on day one." He

pointed to reliability and safety as the two biggest issues facing the system, and endorsed putting more civilian responders (for mental health, substance abuse, and homelessness) and police officers on the system. He noted that boosting ridership can help deter crime. He also backed technology upgrades for bus and train trackers, and noted that CTA needs to increasing staffing.

Gutierrez

had an extensive set of recommendations. She

called for Jump Buses (dedicated bus lanes) and transit-oriented development to boost reliability and consistent service. She also suggested longer term plans to extend rail lines. She wrote that "transparency is the starting point," and called for CTA President Dorval Carter to appear before the council on a quarterly basis. She also suggested increasing K-9 patrols, installing security cameras, and increasing staff recruitment. She also called for a ten-year infrastructure plan to expand service to underserved communities, a feasibility study on Green Line extension, and TOD studies.

Cruz

called for "more CTA safety personnel responsible for walking through train cars" and bus stops to increase security. She also noted buses and trains should return to pre-pandemic levels to increase consistency and reliability. Separately, Cruz also endorsed significantly reduced CTA fares for students and young people headed to school, after school programs, and other youth supports, noting that transportation costs can be a barrier for getting youth involved "in more positive outlets."

Williams

expressed sympathy for both CTA workers logging overtime and riders suffering from staffing issues. He endorsed making the CTA free, and argued that greater subsequent ridership would improve safety (and make the case to lobby for more state and federal funding). He also called for progressive revenue streams to fund mental health facilities and social services so Chicagoans have better shelter options.
Traffic Safety: All candidates strongly endorsed more protections for pedestrians and cyclists. Addison and Belmont were particularly popular suggestions for protected bike lanes. 
Prieto

proposed a traffic study to identify dangerous intersections, and intersections avoided by pedestrians and cyclists due to unsafe conditions. He then proposed bump-outs, roundabouts, and pedestrian islands, as well as better visibility for pedestrian walkways and crossings. He endorsed more protected bike lanes generally, and recommended Belmont in particular.

Gutierrez

agreed that more needed to be done, and suggested protected bike lane infrastructure along with education for drivers. She argued that the ward has missed out on infrastructure upgrades, and proposed an infrastructure audit in her first 100 days to identify opportunities for improvement. On protected bike lanes, she endorsed Milwaukee, Grand, Addison, Belmont, Irving Park and Diversey. She also noted the Long Avenue Greenway would pass through the ward as part of the Bikes for All proposal.

Cruz

endorsed more protected bike lanes and protected pedestrian crossings, as well as pedestrian countdown signals and public awareness and education. She noted that she would use ward nights and town halls to draw attention to the matter, and distribute bike helmets at town halls. She noted that bike lanes needed to be connected across the city, and that it should be a priority to add protected lanes on all arterial streets. She proposed Addison and Cicero as potential options in the ward.

Williams

noted that the issue is especially personal to him: he has epilepsy, so relies on biking, walking and transit to get around. He noted that pedestrian and cyclist fatalities were horrifying, and that they were also traumatic for drivers. He endorsed raised cross walks, and specifically mentioned a stop sign near the Addison Blue Line to protect commuters. He was enthusiastic in his support for protected bike lanes, and committed to 19 miles of protected bike lanes in the ward, including Addison, Pulaski, Belmont, Milwaukee, and Irving Park Road. He also noted that he has worked with Bike Grid Now to support bike safety efforts across the city.
Equitable Transit-Oriented Development: Prieto, Gutierrez and Williams all expressed strong support for ETOD. Cruz focused on CTA reliability, and efforts to restrict parking at ETOD developments. 
Prieto

endorsed ETOD, and also noted he'd support carsharing services (like Zipcar) and efforts to fill vacant storefronts so that residents can meet their needs while reducing car dependence.

Gutierrez

referenced a

recent transit capacity study

highlighting the opportunity for TOD on the South and West sides. She pointed to Blue Line stops from Montrose to Cumberland and around Jefferson Park as potential sites for TOD developments.

Cruz

noted that the unreliability of the CTA was hurting ETOD opportunities, and said she'd work to "hold developers and developments accountable" on ETOD projects and prohibit them from allowing residents to purchase residential permit parking passes or stickers. She also would propose an ordinance to prohibit ETOD projects from being eligible for RPPZ zones.

Williams

also backed ETOD strongly, but noted that transit on the west side of the ward was limited to "buses and a few Metra stops." Longer term, he committed to expanding public transit infrastructure and dedicated bus lanes to improve service. He also committed to a democratic, community driven zoning process.
Accessory Dwelling Units and 3-flats: Candidate answers here were a breath of fresh air—every respondent endorsed citywide ADUs and 3-flats citywide. 
Prieto

endorsed both proposals. On his 3-flat answer, he also committed to "making sure that the housing stock is a healthy mix of affordable and market rate housing."

Gutierrez

went above and beyond—she committed to

cosponsor

the ADU expansion ordinance and noted that 3-flats were critical to ensure "organically affordable housing." She also noted that declines in density (in part driven by deconversions) hurt small businesses as foot traffic declines—causing a decrease in sales tax revenue and leading to empty storefronts. She suggested additional permitting fees to deter deconversions.

Cruz

was an unambiguous "yes" on both questions.

Williams

backed the ADU expansion, and also proposed grants for first-time homebuyers. He was also a yes on 3-flats, saying that he supported "responsible density leading to more affordable housing for working class Chicagoans."
Ward 37: Austin, West Garfield Park, West Humboldt Park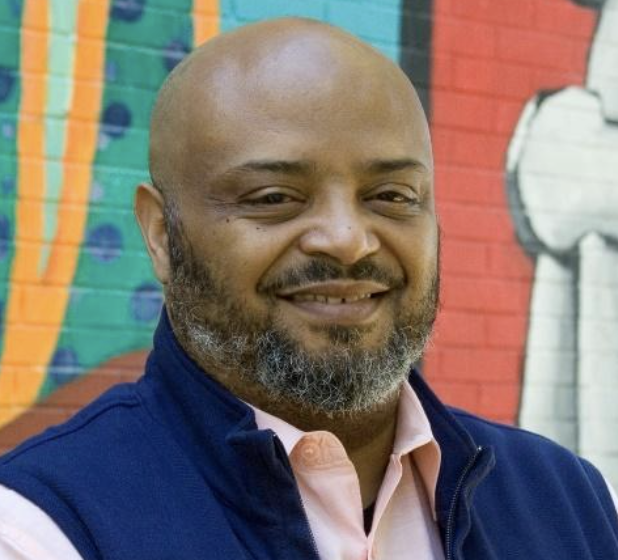 About the race: Four candidates are running in this ward, which covers portions of Austin, West Garfield Park, and West Humboldt Park. Streetsblog received a response from community activist and substitute teacher Corey Braddock. Also running here are Howard Ray, Jake Towers and incumbent Emma Mitts. Block Club coverage is available here.
CTA Reliability: Braddock wrote that he would vote to increase the agency's budget.
Traffic Safety: Braddock didn't propose specific safety investments, and instead wrote that "There are ordinances and statutes that address these matters. People must be responsible for their own actions." He argued that protected bike lanes aren't an issue in the ward, and there other pressing quality of life issues facing residents.
Housing: Braddock agreed more should be done on ETOD, writing that "housing development is needed, along with maintenance and beautification." He was a "yes" on both ADU expansion and 3-flat legalization. He also wrote that the city should do more to enforce housing ordinances, and that failures to do so allowed landlords to violate tenant's rights.
Did you appreciate this article? Please consider making a tax-deductible donation to help fund Streetsblog Chicago's next year of publication. Thanks!
Stay in touch
Sign up for our free newsletter