Bus Transit
At state hearing, transit advocates call for addressing fiscal cliff, Carter is a no-show
3:24 PM CDT on March 16, 2023
Update 3/16/23, 10:15 PM: Unlike with Dorval Carter's previous absences from City Council meetings involving CTA business, a CTA spokesperson has provided an explanation for why he missed the state hearing:
As noted during the hearing by CTA's chief of staff, President Carter was out of town at an event hosted by the American Public Transportation Association, of which he is the chair, and was addressing the issue of public transit funding on a national level. President Carter committed to the APTA event well in advance of knowing about the committee meeting. Further, CTA informed the committee that Carter was unable to attend because of the commitment he made to APTA months ago.

It should also be noted that while in Washington D.C., President Carter was also meeting with officials from the U.S. Department of Transportation as part of efforts to secure funding for the transformational Red Line extension project. This comes on the heels of Carter's previous work with D.C. officials that resulted in the Biden administration making its first commitment of $350 million to the project in its proposed budget.

The CTA is committed to addressing the concerns and needs of riders, as well as the elected officials who represent them. Throughout his tenure as the president of the CTA, President Carter and his top executives have maintained close communication with elected officials in Springfield.
CTA president Dorval Carter Jr. has been notorious for skipping Chicago City Council hearings on public transportation funding and poor transit service. However, last November Mayor Lori Lightfoot promised that Carter would start meeting with alderpersons on a quarterly basis.
On Tuesday, the heads of the Regional Transportation Authority, Metra, and Pace all showed up for an important Illinois Senate committee hearing on the future of Chicagoland transit, but Carter was conspicuous by his absence. That's despite the fact that the meeting took place at the Bilandic building, 160 N. LaSalle St., a 13-minute walk from CTA headquarters.
In May 2019 when then-mayor Rahm Emanuel stepped down and Lori Lightfoot took over, Carter was a rare example of a Chicago department chief who kept their job after an administration change.  But since current mayoral candidates Brandon Johnson and Paul Vallas have both decried the present state of the CTA, that's almost certainly not going to happen this time. Is Carter simply phoning it in right now while he waits to be fired?
The CTA didn't immediately respond to our question about why Carter skipped Tuesday's meeting, a Joint Transportation and Public Safety/Infrastructure Appropriations Subject Matter Committee hearing.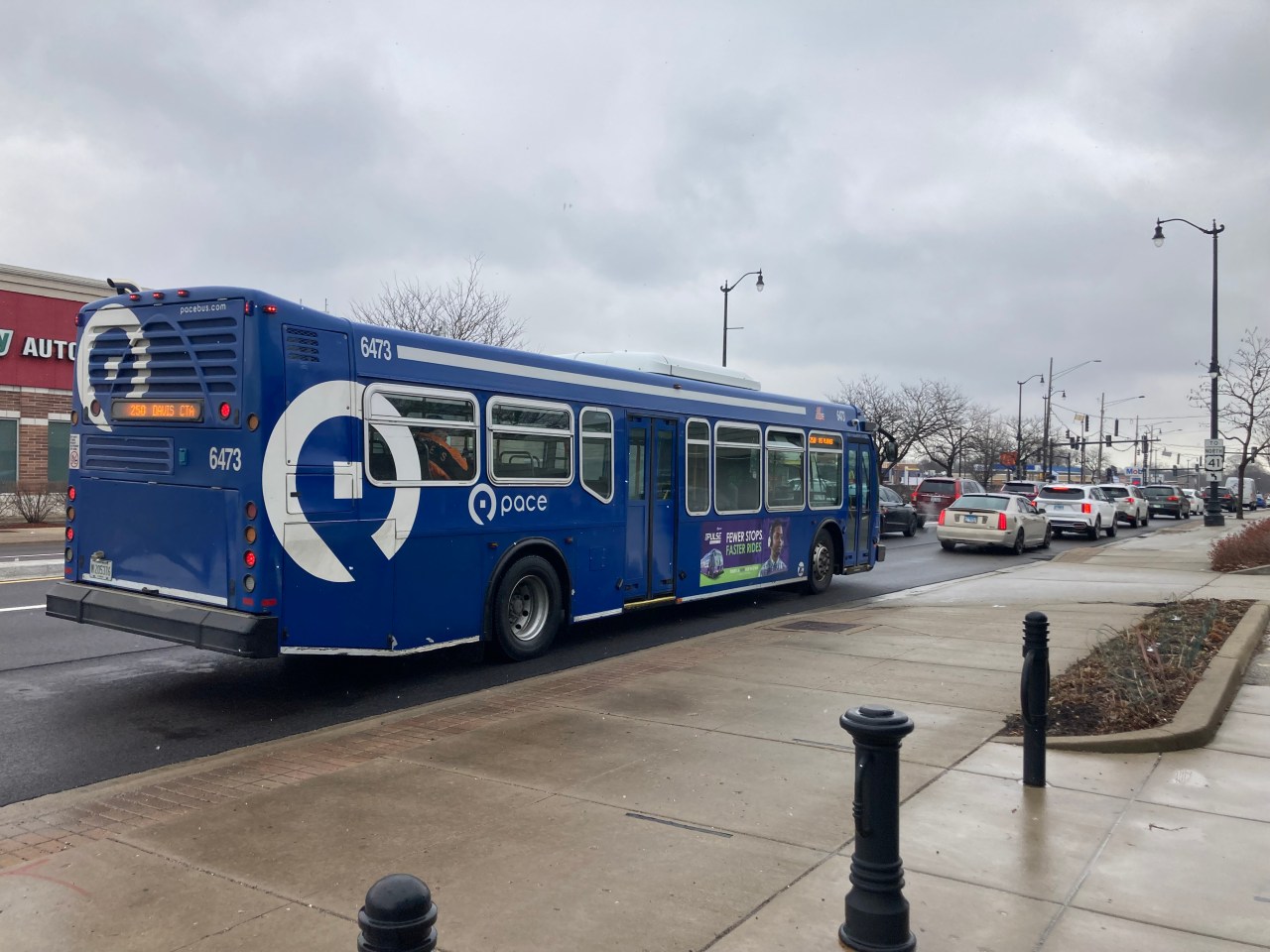 The meeting focused on the current challenges for the regional transit system as society continues to recover from the COVID-19. The most urgent problem is the looming fiscal cliff for public transportation. Federal COVID aid is projected to run out by 2016, leaving the RTA service area with a $730 million budget shortfall, or about 20 percent of the budget.
The most obvious way to deal with this problem would be new state legislation that would reduce the current mandate for transit agencies to get half of their operating money from fare revenue, which is a higher farebox recovery ratio than in other parts of the country. Other pressing issues include unreliable service due to staffing shortages; safety; cleanliness; and accessibility.
Prior to the hearing, the Active Transportation Alliance, the grassroots transit advocacy group Citizens Take Action, and the disability rights organization Access Living held a joint press conference outside.
"The cost of inaction, by our elected leaders in Illinois General Assembly, to preserve and improve the public transportation system we have, will not only be detrimental but it will impose an immense environmental cost on future Chicagoland residents' quality of life if no action is taken now," said ATA campaign organizer W. Robert Schultz, III at the presser. "We are here today because we are eager to work with the legislature to advance crucial action on transit system funding, governance, coordinated regional service, and other factors."
"Since the onset of the pandemic, the Chicago Transit Authority's service has deteriorated significantly and thousands of commuters are victims to ghost buses and late rides every day," said Commuters Take Action organizer Morgan Madderom at the press event. "For a long time, the agency was quiet and pushed their message retaining full service, while the reality was far from that. Only after mounting public pressure from the press and organizations like ours did the CTA admit something was wrong with their 'Meeting the Moment Plan"... We ask that the CTA provide fair work conditions to improve retention and hiring, publish accurate schedules and a working tracker, and provide transparency every step of the way."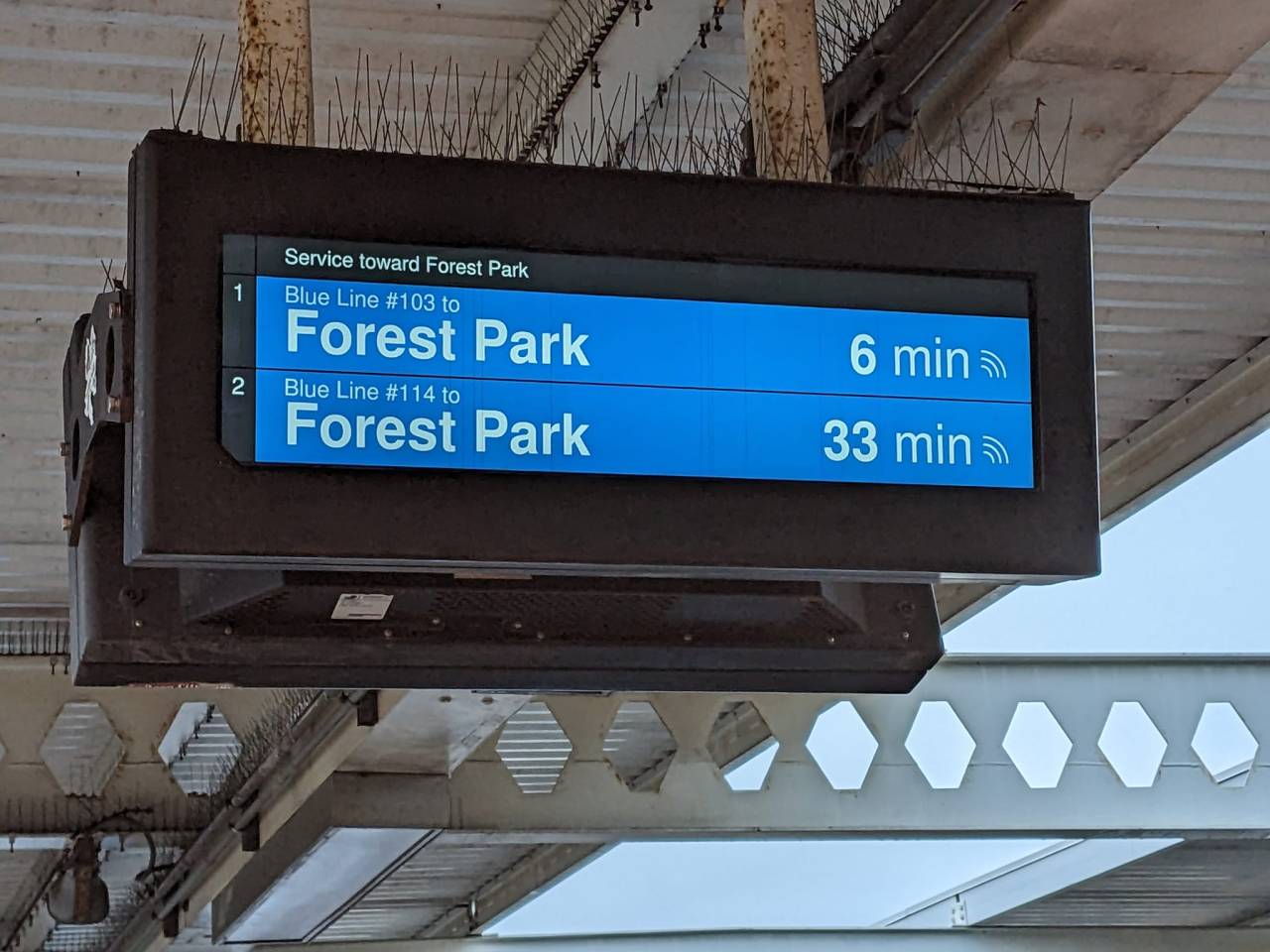 "Today we are here to talk about state investment in Illinois public transit," said Access Living advocacy director Amber Smock at the press conference. "We know that here in Chicago the CTA is underinvested specifically for the All Stations Accessibility Program. The CTA is a critical lifeline for many of the more than 520,000 people with disabilities who live in or travel to the city. The ASAP is a plan to make all of the CTA 100-percent accessible, with a major focus on improving the rail stations. But it will not work unless the state invests the needed funds."
During the hearing, Center for Neighborhood Technology vice president for intergovernmental affair Jacky Grimshaw testified that cutting 20 percent from the regional transit budget to address the $730 million shortfall would require 30-40-percent service cut, which could include:
Stopping all service on the CTA's Yellow, Purple, Green, and Brown lines;

and

Stopping all service on Metra's Heritage Corridor, North Central Service, Southwest Service, the Milwaukee District North and West, and Union Pacific West lines; and

Eliminating nearly 90 CTA bus routes and more than 70 Pace routes.
She noted that these drastic service cuts would cause far fewer people to ride transit, leading to less farebox revenue and the need for still more cuts, "a vicious cycle."
RTA executive director Leann Redden accented the positive in her testimony at the hearing. "While the [regional system] still faces major challenges...we are currently providing more than 1 million rides per weekday. Growth is fastest on the weekends and outside of rush hour during the week. Fares are more affordable than they've been in years and transfers are easier than ever."
But Redden acknowledged, "There's a lot on the line for our system over the next few years. If we fail to make long overdue changes to how transit is funded and delivered, more people will choose to drive. This means more congestion, more emissions, and limits on how much our region can grow and develop."
"If all the people riding transit were in cars, we'd need 27 more lanes on our expressways," noted state senator Don DeWitte (R-33.) "There are millions of cars that are not on the road today because of transit. I think it's a missing piece in the ongoing environmental conversation in Springfield."
As a lifelong rider of public transportation, I appreciated participating in a Senate Transportation Committee subject matter hearing today in Chicago where we heard from the RTA, CTA, Pace, Metra, and advocacy and civic groups including Active Transportation Alliance (1) pic.twitter.com/I39EqxO2KN

— Senator Mike Simmons (@SenMikeSimmons) March 15, 2023
In a Twitter thread following the hearing, state senator Mike Simmons (D-7) reported that during the meeting, "I questioned CTA on their electrification plans for CTA buses, and will push legislation I've introduced SB1864 (2) that would accelerate the timeline on sourcing zero emissions bus vehicles for CTA's fleet. I also pushed the agency to make clear what plans it has to hire more workers to operate CTA buses and trains to address ghost bus/train issues and soon. We also discussed ridership, equitable service for people who rely on public transit the most, safety, and bike infrastructure."
So, many important public transportation topics were covered at the hearing. It's a shame that the region's most prominent transit leader Dorval Carter chose to ghost it.
In addition to editing Streetsblog Chicago, John writes about transportation and other topics for additional local publications. A Chicagoan since 1989, he enjoys exploring the city on foot, bike, bus, and 'L' train.
Stay in touch
Sign up for our free newsletter