Bicycling
Mid North Side (Wards 33, 40, 46, and 47) candidates talk transportation
2:08 PM CST on February 8, 2023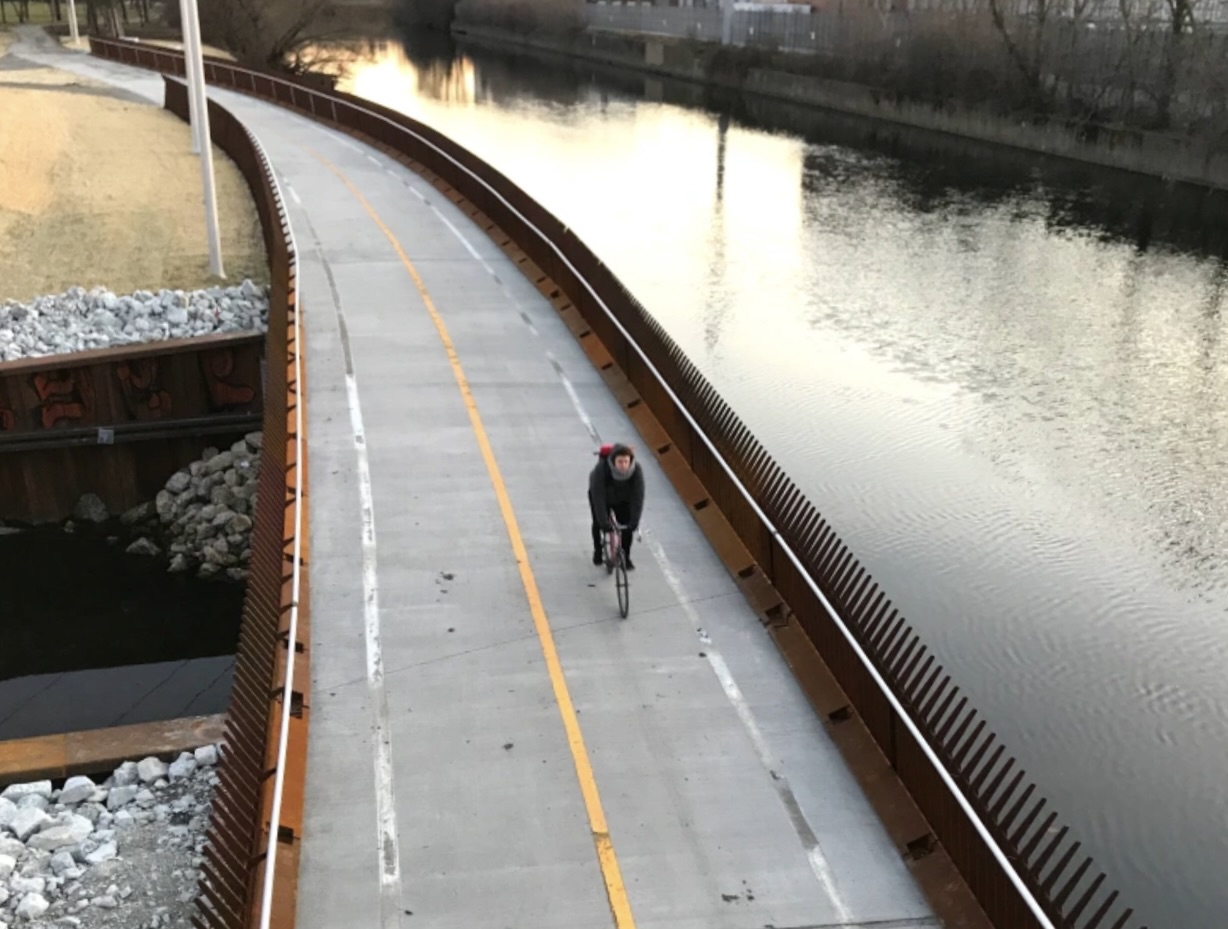 As part of our 2023 Election Coverage, Streetsblog Chicago sent a questionnaire out to every candidate running for alderperson. Today, we're sharing responses from candidates in Mid North Side Side districts, including wards 33, 40, 46, and 47.
We asked about their plans to restore CTA ridership, what actions they would take to reduce fatal crashes, and if they supported additional protected bike lanes in their ward. We also asked if they supported more affordable housing options near transit, including Equitable Transit Oriented Development, and allowing Accessory Dwelling Units and three-flats to be built in every neighborhood. See the full set of questions at the bottom of this post.
You can see the full responses from candidates in every ward here.
Here are our writeups of the responses:
Ward 33: Irving Park, Albany Park, and Avondale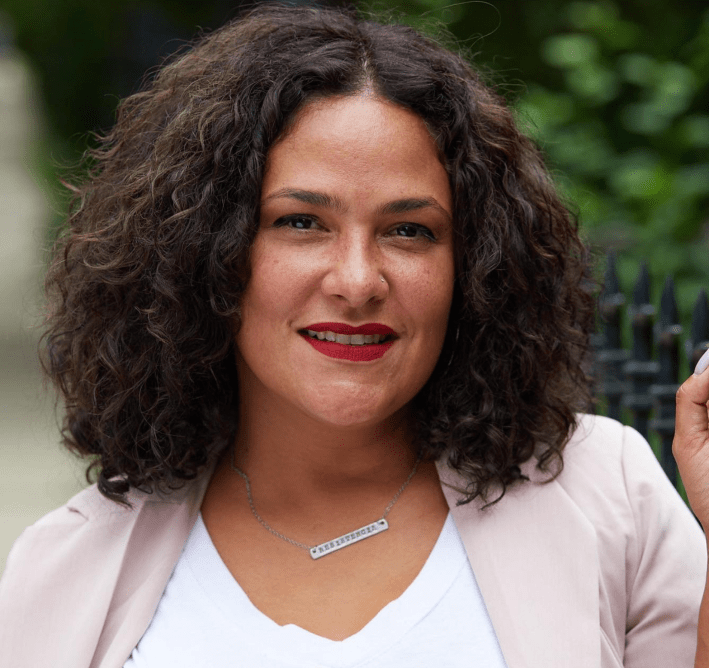 About the race: Chicago's 33rd Ward covers portions of Irving Park, Albany Park, and Avondale. Incumbent Rossana Rodriguez-Sanchez is running for re-election and responded to our questionnaire. Samie Martinez and Laith Shaaban are also running but did not respond to outreach from Streetsblog. Block Club is covering the race here.
CTA Ridership: Rodriguez-Sanchez wrote that the CTA's current scheduling "is a betrayal of public trust" and that she had called for hearing into ghost buses and trains. She said that the CTA would need to increase pay and benefits and offering hiring bonuses to whatever level necessary to restore service. She also endorsed expanding CTA service on the South and West sides and increasing progressive revenue streams to allow for CTA ridership.
Traffic Safety: She endorsed a fully protected network of bike lanes and noted that she was a co-sponsor of Alderman Matt Mattin's ordinance to require complete streets planning by CDOT for bike pedestrian and transit users whenever streets were resurfaced. She pointed out that her participatory budgeting process had brought 5 miles of protected bike lanes to the ward in her first term, with more on the ballot for Central Park and Berteau Avenues. She wrote that Belmont would be getting lanes soon, and that Elston and Montrose would also benefit from them.
Equitable Transit Oriented Development: Rodriguez-Sanchez noted that she supported the Connected Communities ordinance, which had created additional opportunities for ETOD in the Ward. In addition, she noted a 50-unit affordable housing development in the ward, .3 miles from the Brown Line and along the Lawrence bus route.
Accessory Dwelling Units: Rodriguez-Sanchez expressed strong support for citywide ADU expansion and pointed out that she was a lead-co sponsor of Alderman Vaszuez's ordinance to do so. She suggested that if that wasn't politically feasible, she had also proposed an ordinance expanding the existing ADU pilot areas by combining the current North and Northwest side pilot areas.
Legalizing 3-Flats: Rodriguez-Sanchez noted that she supported legalizing 2- and 3-flats citywide. She noted that the Connected Communities ordinance banned deconversions in community preservation areas, and she'd support further efforts to block deconversions. She also endorsed efforts to increase the city's investment in public housing "including not only the construction of new housing, but also the acquisition of existing housing stock."
Ward 40: Ravenswood to West Ridge

About the race: Two challengers are running against incumbent Andre Vasquez in this ward, which covers parts of Lincoln Square, Andersonville, Ranvenswood, Budlong Woods, and West Ridge. Streetsblog received responses from challengers Christian Blume, an attorney and Jane Lucius, a small business owner. Update 2/15/23: An aid to Vasquez told Streetsblog the alder did not receive the questionnaire by publication time. His responses have been added at the bottom of this post. Block Club coverage is here.
CTA Ridership: 
Blume noted that "reliable public transit is one of the best parts about living in Chicago. To address safety, he suggested increasing CTA staff presence on platforms, train cars and buses to document safety concerns and work with CPD. He noted that the CTA currently relies on a third-party contractor for tracking services, and that the contractor needed to be held responsible. He also suggested potentially reducing frequency increase schedule reliability and increasing cleaning of vehicles.
Lucius wrote that she'd prioritize public safety, including greater collaboration with CPD. She also endorsed stronger staffing, which could reduce the prevalence of ghost trains and buses.
Traffic Safety: 
Blume proposed protected bike lanes, and wider sidewalks in business areas. He also suggested roundabouts on side streets, and that "restaurants shouldn't be permitted to large portions of sidewalks with outdoor dining." He had detailed thoughts on where new protected bike lanes should go: "Ravenswood (Peterson to Lawrence); Lincoln (Peterson to Ainslie); Peterson (Lincoln to Clark); Western (Pratt to Lincoln); Leland (Rockwell to Western)."
Lucius endorsed stronger separation of cars from pedestrians and cyclists. She also incorporating resident input, and that "this would need to be done in a way that would neither greatly impede traffic flow nor lead to confusion for commuters." She was wary of expanding protected bike lanes in high traffic areas, however, worrying that they would create safety issues. She instead proposed working with residents to put lanes in "less traffic-intensive side streets," but didn't list specific candidates.
Equitable Transit-Oriented Development: 
Blume expressed strong support for ETOD, committing to support "residential and commercial developments that limit parking and that are within walking distance to train stations."
Lucius was more conservative, saying she should support new development near transit if it were "heavily scrutinized and decided by collaboration between ward resident feedback and the creation of a board of affordable housing experts and professionals."
Housing: The candidates had mirror inverted responses to our specific housing questions. Blume endorsed 3-flats but not ADUs, while Lucius was in support of ADU expansion but not legalizing 3-flats.
Blume wanted to analyze the effectiveness of the ADU program before expanding it citywide, and that he hadn't personally seen any coach house buildouts yet. He was much more supportive of legalizing 3-flats however, noting that he had purchased a 2-flat 5 years ago, and it provided an affordable path to homeownership in the ward.
Lucius expressed support for ADU legalization, noting that adding a coach house should be "the decision of the homeowners themselves," and the approach could boost affordability. But her support for private property rights didn't extend to 3-flats, where she instead would defer to the wishes of nearby residents.
Ward 46: Uptown and Lakeview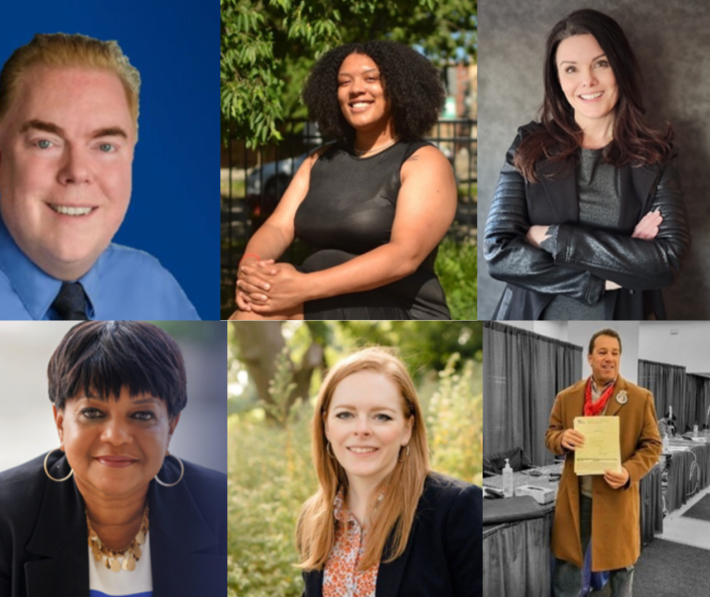 About the race: Six candidates are running to succeed retiring incumbent Ald. James Cappleman in this ward, which covers Uptown and parts of Lakeview. Streetsblog received responses from all six candidates running: Patrick Nagle, an administrative judge, Angela Clay, a community organizer, Kim Walz, a former congressional aide, Roushaunda Williams, a bartender and union steward, Marianne Lalonde a scientist, and Michael Cortez,a real estate broker. Read Streetsblog's writeup of a recent candidate forum here. Block Club coverage is here.
CTA Ridership: Candidates touched on crime, reliability, and hiring to address CTA service quality.
Nagle backed added security to address crime, and signal prioritization to accelerate bus speeds. He also noted the need for improved technologies, and a need to accelerate hiring. He also suggested revising schedules to meet changing post-pandemic commute needs and underscored the importance of holding CTA leadership accountable.
Clay wrote that she'd push for an end to ghost buses, and get at the root causes of operator shortages, noting that bus drivers needed "the same access to rest, great pay & consistent schedules that we all rely on." She pointed out that the system currently functions "as if it were the city's mental health hospital and backup shelter all in one," and that she'd done more to invest in mental health and housing resources to address the issue.
Walz called for accountability on performance, safety, and sanitation issues. She praised the Red Line Extension but noted much more needs to be done to address improve performance. She suggested holding the CTA accountable for scheduling delays, adding hiring incentives, and improving security to reduce crime and antisocial behavior. She also noted the importance of increasing accessibility, highlighting that the Sheridan Street 'L' Stop "is not accessible to people with mobility issues and is in desperate need of rehabilitation."
Williams suggested involving frontline CTA employees in addressing the agency's challenges, stating that "meaningful involvement of these Chicagoans in reforming and running the system is essential." She underscored how fundamental CTA reliability was to working people. She noted that she hasn't always been able to afford a car, and that her son, and many of her co-workers rely solely on public transportation for their livelihoods.
Lalonde wrote that she'd work to address staffing needs and would push for unarmed conductors as a method of conflict prevention. She also suggested CPS students be permitted to ride CTA free year-round and called for an immediate fix to trackers reporting inaccurate ghost buses and trains.
Traffic Safety: Candidates were unanimous in their support for better protections for pedestrians and cyclists and offered a range of potential solutions. Clay and Lalonde both mentioned the horrifying death of 3-year old Lily Shambrook last year as a particular reason for urgent action on safety in the ward.
Nagle noted that "our city needs significantly more bicycle infrastructure." He endorsed contraflow lanes—two-way bike lanes on one-way streets and wrote that studies in the UK showed they were particularly effective at reducing crashes. He didn't mention specific sites in the ward.
Clay agreed that more needs to be done and wrote about the impact Shambrook's death had on her as a mother and a cyclist. She endorsed curb bump-outs and modifications to speed limits, as well as protected bike lanes on Broadway, Clarendon and Clark.
Walz endorsed reduced speeds, as well as audible crosswalks, and noted that quiet electric cars can be especially dangerous for the visually impaired. She would work "with the community and city planners" to determine where additional protected bike lanes should be located.
Williams wrote that the city needs to make the city more "walkable, roll-able and safe for all residents." She wanted to ensure fines didn't disproportionately impact low-income residents, and said that she would follow the Smart Streets and Smart Loading Zone Pilots introduced at City Council as a potential path for solutions. On protected bike lanes, she suggested Clark from Irving Park to Montrose.
Lalonde expressed her support for the Chicago Bike Grid Now! platform, including 450 miles of protected bike lanes, slowing speed limits, and infrastructure improvements. She also noted more could be done to improve separation of pedestrian and cyclist paths on the lakefront trail and suggested including that as a component of the Redesign the Drive project, which she argued currently didn't do enough to protect pedestrian and cyclist access to the lakefront. She suggested Broadway, Lawrence, and Addison for protected bike lanes, as well as Buena and Leland—which she noted was the site where Shambrook was killed.
Cortez agreed that more should be done, and suggested treads on streets to alert drivers to speed limit decreases. He endorsed more protected bike lanes but didn't offer specific locations.
Equitable Transit-Oriented Development: Candidates expressed broad support for additional transit-oriented developments in the ward. It's worth noting that Clay and Lalonde were both outspoken opponents of a recent transit-oriented development approved by outgoing Ald. Cappleman, that will redevelop a parking lot into 314 new housing units, including 6 onsite affordable units and 28 nearby deeply affordable units.
Nagle wrote that he was a "strong supporter" of more transit-oriented developments in the ward.
Clay noted that she has been an active supporter of developments that integrate shopping and housing, including the Wilson Yards development and affordable housing near the Wilson red Line stop.
Walz endorsed ETOD developments, including incentives to encourage ETOD projects with a minimum of 20% affordable units.
Williams expressed support for a "a variety of ways we can encourage residents to live close to where they work." She also highlighted the need to support high-quality jobs in communities.
Lalonde wrote that she was a "strong advocate" for maintaining and increasing the number of affordable units in the ward and praised the recent Connected Communities ordinance. She would also support more family-sized affordable units and suggested preventing new TOD residents from purchasing zoned street parking permits to alleviate traffic issues.
Cortez indicated that "more should be done" but would need to research specifics.
Accessory Dwelling Units and 3-Flats: Nagle, Clay and Lalonde all unequivocally backed ADUs and legalizing 3-flats. Walz backed ADUs but offered an ambiguous take on 3-flats. Williams and Cortez expressed support for more affordable housing options generally but declined to endorse either position.
Nagle backed both the ADU expansion and 3-flat legalization as tools to boost affordable housing.
Clay said she was excited about new ADU construction to date, which allowed for greater density "without impacting the character of existing housing." Noting that the ward has seen thousands of luxury condos built, and most single-family homes cost upwards of a million dollars, she expressed hope that legalizing 2- and 3-flats could help address affordability pressures.
Walz backed the ADU expansion but hedged her response on 2- and 3-flats, writing that "yes we should legalize citywide but I don't think we should have a one size fits all approach to zoning or their placement."
Williams suggested studying the impact of the pilot, to see if there are any changes that should be made, and said she was "interested to understand its impact increasing the supply of affordable units in our neighborhoods." She noted that housing instability was a critical issue facing the ward, and that she was laid off during the pandemic just as her landlord hiked her rent. While she didn't address 3-flat legalization directly, she noted that shed work to expand housing options, along with social services supports, job creation, and rental and mortgage assistance.
Lalonde supported ADU's noting that "any addition to affordable housing options is a positive one." She also endorsed legalizing 2- and 3-flats citywide.
Cortez wrote that he supported ADUs and 3-flat legalization, but that "each case needs to be reviewed on a case by case basis."
Ward 47: North Center, Lincoln Square and Ravenswood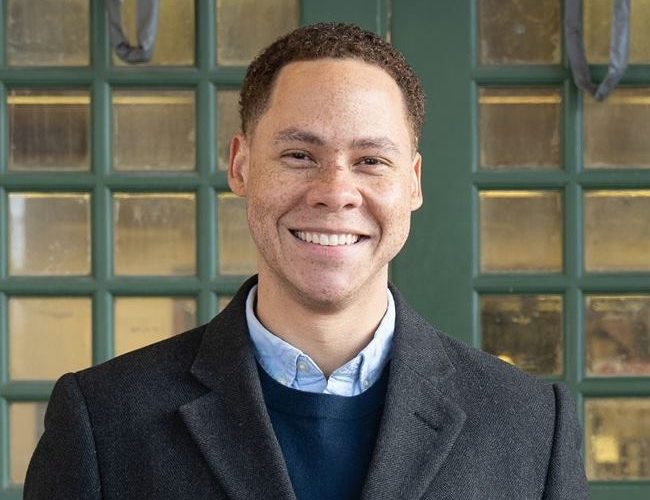 About the (non) race: Incumbent Matt Martin is running unopposed in this ward, which covers portions of North Center, Lincoln Square, Ravenswood, Lakeview, Andersonville and Uptown. Notably, he was the only incumbent running unopposed to respond to Streetsblog's questionnaire.
CTA Reliability: Martin wrote that he has demanded a plan to address hiring shortages, unreliable scheduling, and cleanliness. He wrote that "Unfortunately, I do not believe that current CTA leadership is up to addressing these challenges quickly, collaboratively, and transparently." He also endorsed expanding dedicated bus lanes and noted the need for additional federal funding to help the CTA avoid a "vicious cycle of decreased ridership, reliability, and investment."
Traffic Safety: Martin wrote that he brought the first protected bike lanes (on Campbell Avenue between Belmont and Roscoe avenues) to the 47th Ward during his first term and was working to add protected lanes on Clark north of Montrose. He also endorsed a protected bike grid citywide. He mentioned the importance of raised crosswalks, curb extensions and refuge islands for pedestrians, and pointed to his efforts to secure a memorandum of understanding between CDOT and IDOT that will speed safety improvements citywide, including on Irving Park Road in the 47th Ward.
Equitable Transit Oriented Development: Martin pointed to his support of the Connected Communities ordinance and that he had prioritized development near transit during his first term. He noted that he had required affordable units to be provided on-site, instead of "in lieu" payments, and that he had worked to amend the Affordable Requirements Ordinance to the number of required affordable units. He also endorsed more efforts to support 100% affordable developments near transit and pointed to his recent support of the affordable development near the Western Brown Line Station.
Affordable Dwelling Units and 3-Flat Legalization: Martin expressed strong support for expanding ADUs citywide, and noted he was the lead sponsor of the ordinance that legalized ADUs in the first place. He also endorsed legalizing 3-flats, but "we must take care to ensure that we don't unintentionally lose existing 2- and 3-flats that can continue to house individuals and families at more affordable levels than new construction."
Responses to the questionnaire from 40th Ward alder Andre Vasquez
CTA Ridership: The CTA has faced ongoing concerns about reliability and safety. Ridership still hasn't recovered from the pandemic and ended 2022 at just 57 percent of 2019 levels. What actions would you take to improve CTA performance and ridership?
Andre Vasquez: I would broadly place the issues with CTA - both in terms of buses and trains - in three categories: (1) leadership, (2) staffing, and (3) infrastructure. I have been very focused during my first term in pushing for increased engagement with and oversight of CTA leadership. This push isn't because I want to embarrass or scold the leadership for the obvious failings of their administration. Rather, I believe that we need regular reporting and accountability to improve. If elected leaders are given a greater understanding as to why our public transportation system is failing users, we can collaborate to help make the sorts of improvements Chicagoans deserve. One of those improvements we do know is needed is increased staffing. We have a shortage of drivers and need to make hiring a priority. These jobs are fairly well paid and come with the protections and benefits of being in a union. We should be able to attract more Chicagoans to these roles. We also need to boost retention efforts and that means talking to CTA staff to figure out what they need to feel supported in their vital jobs. Lastly, we need to improve our infrastructure. That means greatly increasing the number of bus-only lanes, modernizing our fleet, upgrading tracking and scheduling systems, and putting in the tools to ensure that both drivers and users feel safe. 
Traffic Safety: In 2022, there were more than 31,000 hit-and-run crashes in Chicago, and 31 pedestrians and 8 cyclists were killed on city streets. Do you believe the city should do more to protect pedestrians and cyclists? If so, what additional traffic safety measures would you support in your ward?
AV: We believe that there needs to be a rebalancing of transportation infrastructure that takes into account the increase of cyclists and pedestrians. Public transportation, cycling, and pedestrian infrastructure all contribute to this common goal and to the goal of connecting our communities in a sustainable and equitable design. Thus, the Safe Streets Board focuses on improving all three modes of transportation. 
One such initiative that has come out of our Safe Streets board is a ward survey known as Safe Streets 40. This campaign involves a full survey of the entire ward where neighbors walk a few blocks of the 40th ward and report areas that are in need of pedestrian and cycling safety improvements, areas with excessive speeding issues or unsafe crossings, and opportunities for new biking infrastructure. Neighbors also look for spots that need smaller fixes like broken sidewalks, potholes (especially in bike lanes), bent street signs. The goal is to make the entire 40th Ward a walkable and bikeable community for those who live here, a destination for folks around the city, and an example of how to build safe streets for all. We are actively working to create a better multimodal infrastructure system that makes streets safer for cyclists, pedestrians, and seniors, by using traffic calming measures, road diets, and creating a protected bike lane network
Protected Bike Lanes: In 2022, the Chicago Department of Transportation added just 7 miles of protected bike lanes, falling short of its own goal. Do you believe Chicago should add more protected bike lanes, and if so, what streets in your ward would be good candidates?
AV: Yes, In looking at other transportation challenges, we see that Chicago is still a very car-centric city. We need to be intentional in making our streets safer for pedestrians and cyclists. That's required urban planning that focuses on traffic calming measures, and on creating safer bike infrastructure. In the 40th, we added bike lanes to Berwyn, a protected Bike Lane to Clark St, and a protected bike lane to Lincoln Avenue. We are also working with our local State Senators to improve Peterson and Ashland as they cut through 40, and are leading the charge on creating a Bus Rapid Transit Route along Western Avenue. 
Some streets in our 40th Ward that would be good candidates for more protected bike lanes are: Lincoln Ave, Lawrence to Bryn Mawr, Peterson, Western to Ridge, Ravenswood, Lawrence to Granville, and Damen, south of Foster.
We have also passed the Bike Lane Enforcement Ordinance, which would allow the city to tow vehicles inhibiting "the free-flow of traffic on a street path or lane designated for the use of bicycles. It would also allow police, traffic control aides, parking enforcement personnel, and other authorized people to ticket for bikeway parking violations as well as requiring traffic control devices to be placed to warn bike riders and drivers about approved bike lane closures, with violations carrying a fine of $500 to $2,500. In addition, all bikeway parking violations would result in a $250 fine.
Equitable Transit-Oriented Development: Equitable Transit Oriented Development can help ensure more Chicagoans can benefit from living near CTA stations and high-frequency bus lines. Do you believe more should be done to support development (including of affordable units) near transit in your ward? If so, what specific actions would you support?
AV: Yes, during my time in office, I also worked to pass legislation that doubled the ARO (Affordable Requirements Ordinance)  so that when properties that are 10 units or more are built, 20% of the units have to be affordable. As part of our Community Zoning Processes, we make the case for even more affordability than that, and have incentivized the creation of Live/Work units, which are livable storefronts for first time entrepreneurs and artists. 
Accessory Dwelling Units: The City's Additional Dwelling Unit (ADU) ordinance allows homeowners to add a coach house or backyard apartment to their property. This can help increase affordable housing options and reduce displacement, but the program is currently limited to five pilot areas. Do you support expanding the ADU ordinance citywide?
AV: Yes, I support this expansion of the ADU Ordinance, having piloted it in the 40th Ward, this ordinance effectively legalizes basement apartments and creates a process through which homeowners can build coach houses or granny flats on their property. This creates added units that end up being affordable by nature.  I'm currently working on legislation to expand the pilot citywide.
Legalizing 3-Flats: 2- and 3-flats are Chicago's most affordable housing stock. But in many neighborhoods near CTA and Metra stations, particularly on the North, Northwest and Southwest sides, 2 and 3-flats are illegal to build due to single-family zoning rules. Do you support legislation legalizing 2-and 3-flats citywide?
AV: The city is losing population because of a lack of affordable housing and is experiencing an exponential increase in homelessness. We end up losing density as 2/4 flats are turned into million dollar single family housing. The 40th Ward has seen the effect of this, but thankfully, we have taken measures to address this in the 40th Ward. 
I worked to pass legislation that doubled the ARO (Affordable Requirements Ordinance)  so that when properties that are 10 units or more are built, 20% of the units have to be affordable. As part of our Community Zoning Processes, we make the case for even more affordability than that, and have incentivized the creation of Live/Work units, which are livable storefronts for first time entrepreneurs and artists. 
We are also addressing homelessness by working with the city to acquire motels along Lincoln and convert them into non-congregate supportive housing for the unhoused. This would give our neighbors the dignity of having their own units, with onsite support services. This establishes guidelines and healing for those experiencing mental crises or dealing with substance misuse. It also improved the properties, as some of the motels were not being operated well.
Did you appreciate this article? Please consider making a tax-deductible donation to help fund Streetsblog Chicago's next year of publication. Thanks!
Stay in touch
Sign up for our free newsletter