Bicycling
Mayoral hopeful Kam Buckner releases transportation plan
2:18 PM CDT on September 28, 2022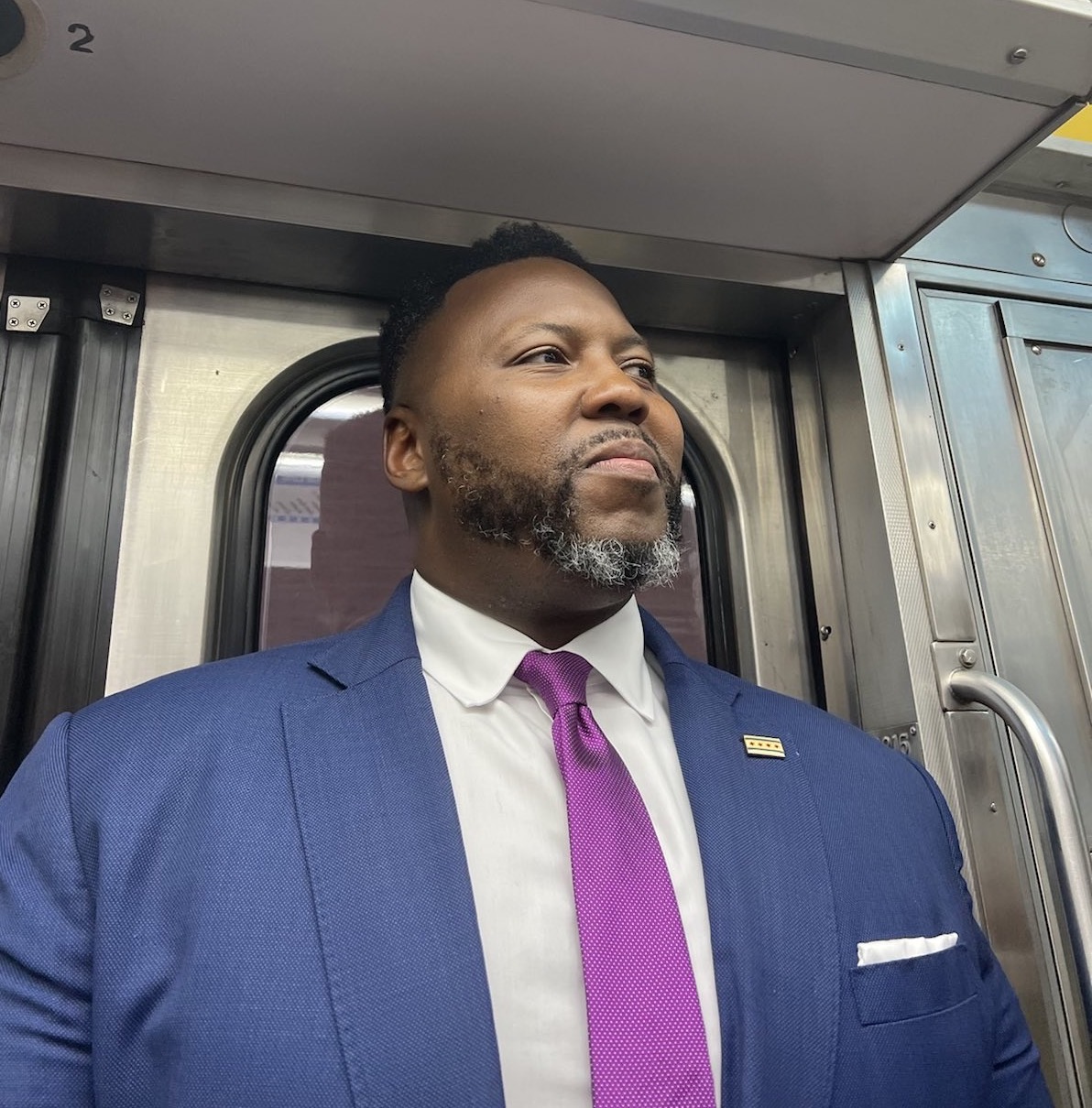 To help Chicago voters make an educated decision during the upcoming mayoral election, Streetsblog Chicago is running a series of articles on candidates' transportation platforms. Mayoral campaigns can contact SBC co-editor John Greenfield at jgreenfield[at]streetsblog[dot]org to share their candidates' positions on walking, biking, transit, traffic safety, and public space matters.
Illinois state representative Kam Buckner (26th), who is currently running for Chicago mayor, says he sees his mayoral platform as a love letter to the city. Buckner has gained the attention of sustainable transportation and safe streets advocates due to support he's voiced for pedestrian and cyclist safety and better CTA service, as well as showing up for rides and protests. Let's take a closer look at Buckner's recently released transportation platform.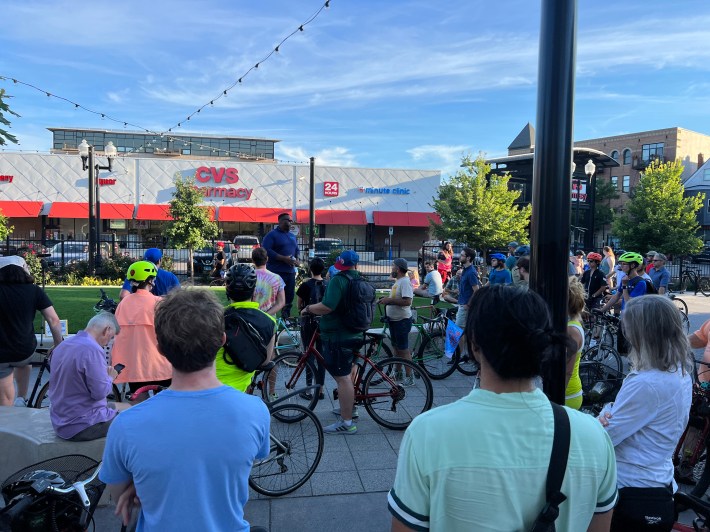 Buckner's transportation platform webpage states that safe, reliable public transportation is at the heart of public safety. Presumably the candidate puts pedestrian and cyclist safety falls under the category of public safety as well. If I were writing such a platform, I'd include stats on crashes within Chicago and why seriously reducing the number and severity of crashes is a public safety and public health issue. To Buckner's credit, he cites "ghost buses", personal safety issues on the system, and inconsistent schedules as ways in which Chicagoans have suffered from the current administration's underinvestment in transit. Buckner points to the 25 percent of Chicagoans who do not own a car as another reason to invest in public transportation and traffic safety.
Before sharing his plans to improve the CTA, Buckner cites his work to get 20 percent of the state's motor vehicle fuel tax increase revenue dedicated to transit, 90 percent of which will come to Chicago. He claims no other legislator had been able to secure that level of funding increase in years. Buckner states he will work with the state and federal governments to invest in the CTA and make it the safe and reliable transportation system the city needs. He says he wants to use those funds to innovate, not continue the status quo.

How exactly would Buckner improve Chicago transit? There are four pillars under which Buckner lists solutions: Safety, Reliability, Affordability, and Built for the Future. (The language below is the Buckner campaign's with some light edits by Streetsblog.)

Safety

Reliability
Affordability
Buckner attending the I'm Late protest at CTA headquarters organized by Commuters Take Action on September 14.
 Built for the Future
All in all Buckner has a good transit plan. It's not groundbreaking but he sees the value and importance of public transportation. Too many Chicago politicians ignore transit, when many residents would be onboard with a variety of improvements. I especially like the goal around creating bus lanes for high-ridership bus lines. I'm continuously frustrated that in 2022 Chicago's buses consistently languish in traffic mostly created by solo drivers. At a minimum, high-ridership bus lines should be prioritized for bus-only lanes, transit signal priority, and all-door boarding. By giving a higher number of Chicagoans fast, efficient bus service, these strategies can help build support for more bus-priority streets.

I'm not a huge fan of Buckner's idea to use ride-hail and van pools as a stopgap while the Red Line extension is being built. The city should prioritize speeding up existing bus routes that connect Far South Side residents to the 95th Red Line station and Metra stations within the area. The city could perhaps fund an increase in Metra service on the Far South Side during the project.
Read Buckner's transportation platform here.
Stay in touch
Sign up for our free newsletter