Eyes on the Street: CDOT Restores Removed Crosswalk to Millennium Park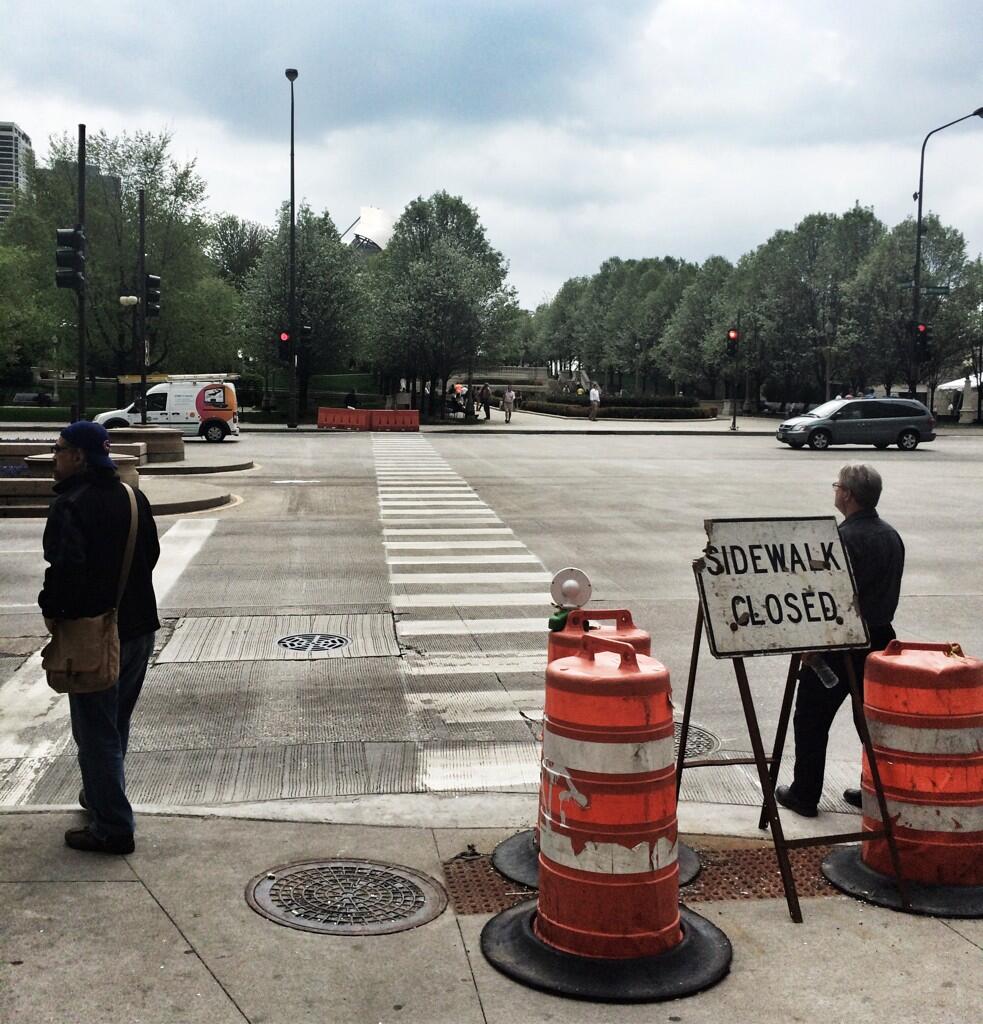 During the Daley administration, many marked crosswalks at busy downtown intersections disappeared in an attempt to speed up auto traffic. These missing crosswalks confused pedestrians, led to overcrowding at remaining crossings, and often doubled the time it took to get from one corner to the other. Previous transportation commissioner Gabe Klein restored the most high-profile of these missing crosswalks, the Queen's Landing crosswalk over Lake Shore Drive between Buckingham Fountain and Lake Michigan.
CDOT has nearly finished restoration of another removed crosswalk, across Michigan Avenue at the north side of Washington Street. Work began in October of last year, while Klein was still in office, with the creation of curb ramps on either side of Michigan, then paused during the winter before resuming this month with a new zebra-striped crosswalk.
Michelle Stenzel sent these photos, showing that people are already using the crosswalk even though the signals haven't been turned on. The walkway is rather narrow, given the large summertime crowds who cross here to reach Millennium Park and northbound Michigan Avenue buses.
We anxiously await whether CDOT will decide to restore the removed crosswalk on the south side of Randolph Street, one block north of here.